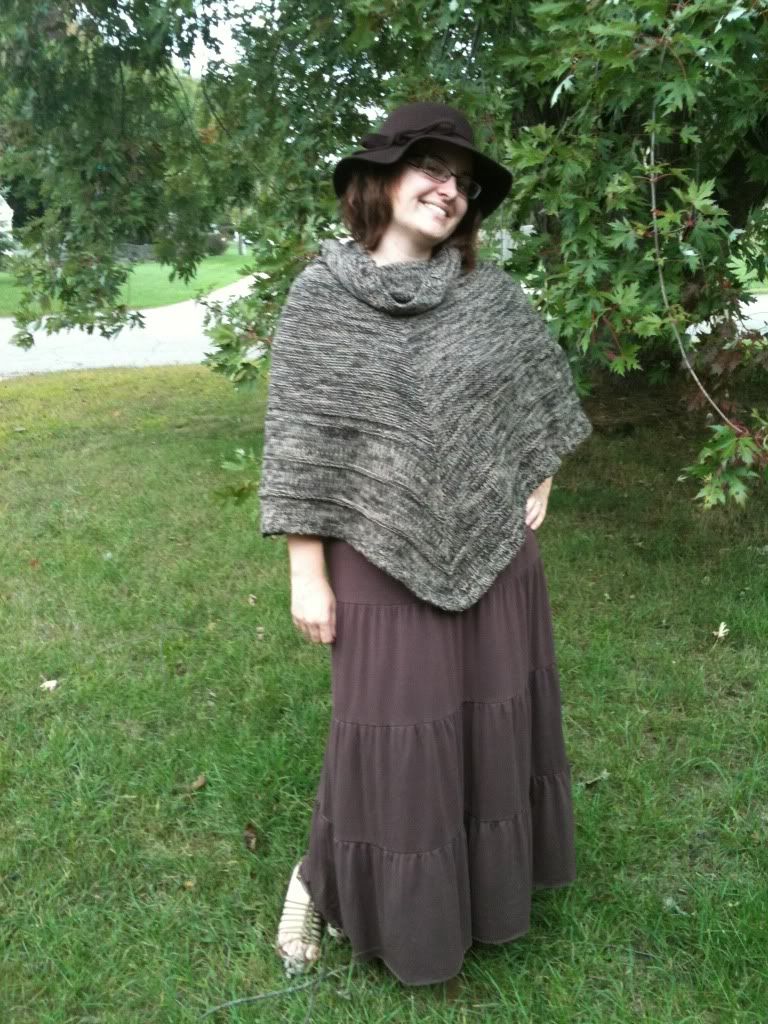 So I thought:
1. It's raining here and there, so I'll just wear a hat and that way my head and glasses will stay dry. I do hate having to wipe my glasses, and who wants their head rained on?
2. I'm teaching first aid, but I'm still sick so I'm going with a long skirt for comfy and range of motion.
3. Poncho is a great way to keep myself warm while keeping the room cool while my employees are working up a sweat doing CPR compressions.
Sensible, warm, comfortable, and considerate, right?
Then I learned:
Wearing a floppy hat, a poncho, and a sweeping skirt will cause your employees to hand you a stick and ask you to cast a spell. *Insert Harry Potter references here.* Expelliarmus!!
Hat and poncho: Target
Skirt: Dots
Sandals: DSW