Today a doctor's appt, mandatory training, and then we did demo work at the rental house. We are ripping out and replacing a small bathroom. I'm sure I'll post pics at some point. In the mean time... or is it "meantime"? I'm never sure. Outfit!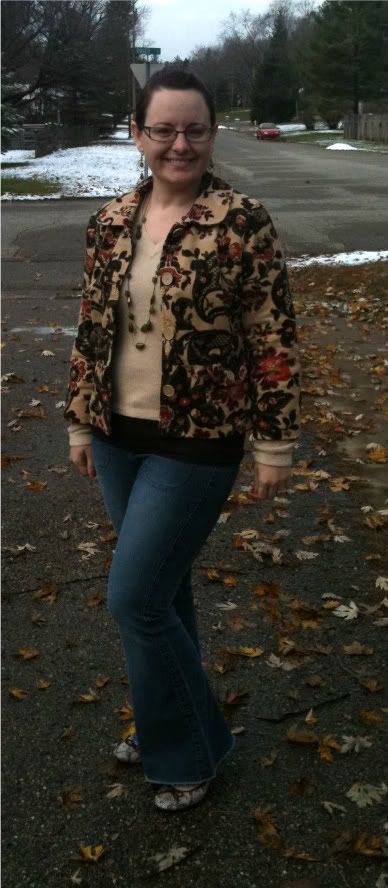 Thrifted jacket, hand me down sweater, Limited tank, sooooooo old jeans, Payless shoes.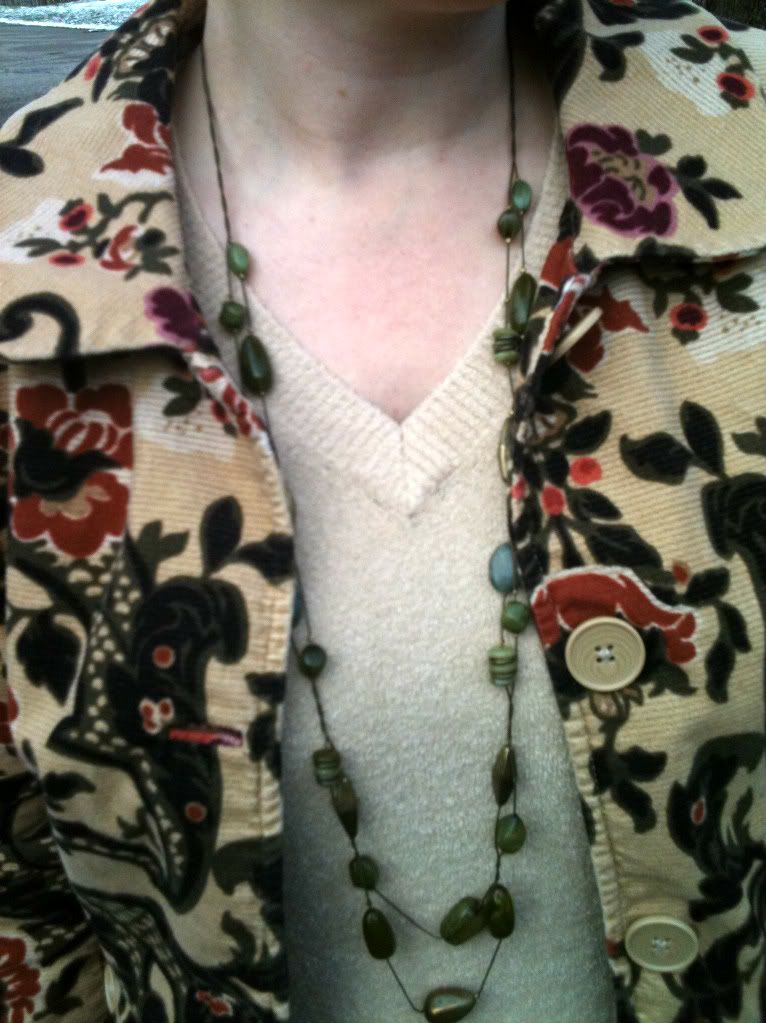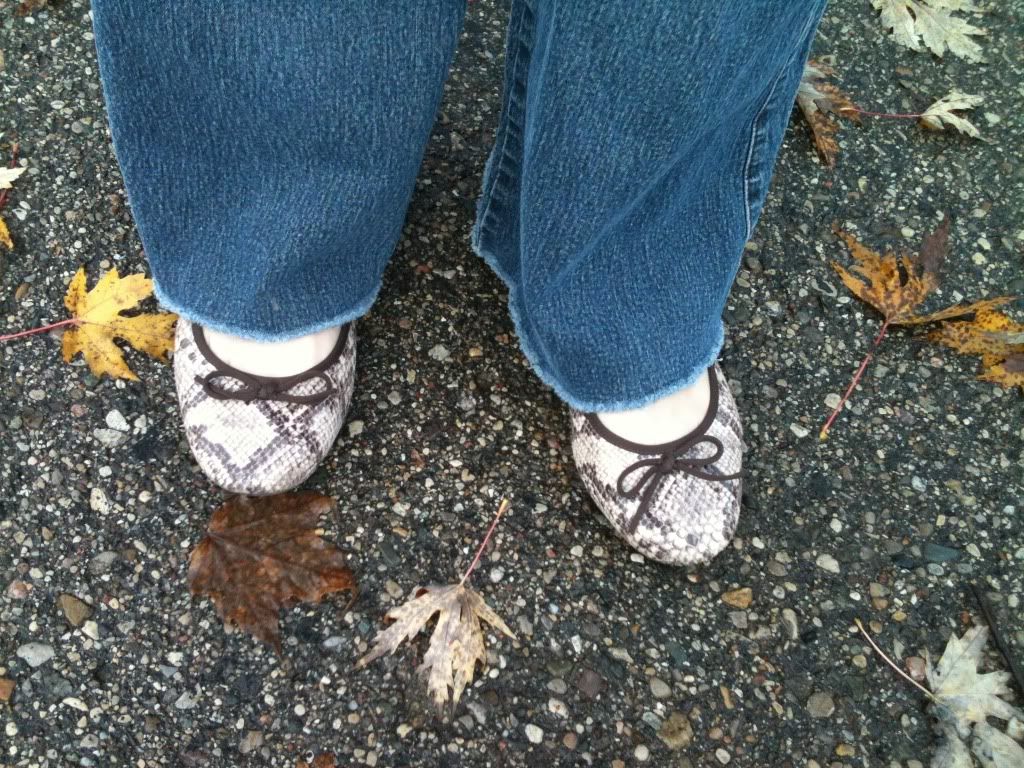 This outfit felt so good and unexpected - I mean come on, the fabric looks like a carpetbag but it still is super cute - that I'm going to save it for Visible Monday at Not Dead Yet style!
Tangent: I have a weakness for patterned jackets. In fact, I once worked at Chico's, which is the number one retailer of novelty jackets. Their new catalog came today, featuring Diane Keaton, who I love!!