Boy howdy, is it chilly back here in MI! I just got home last night from 4 days in sunny Tampa!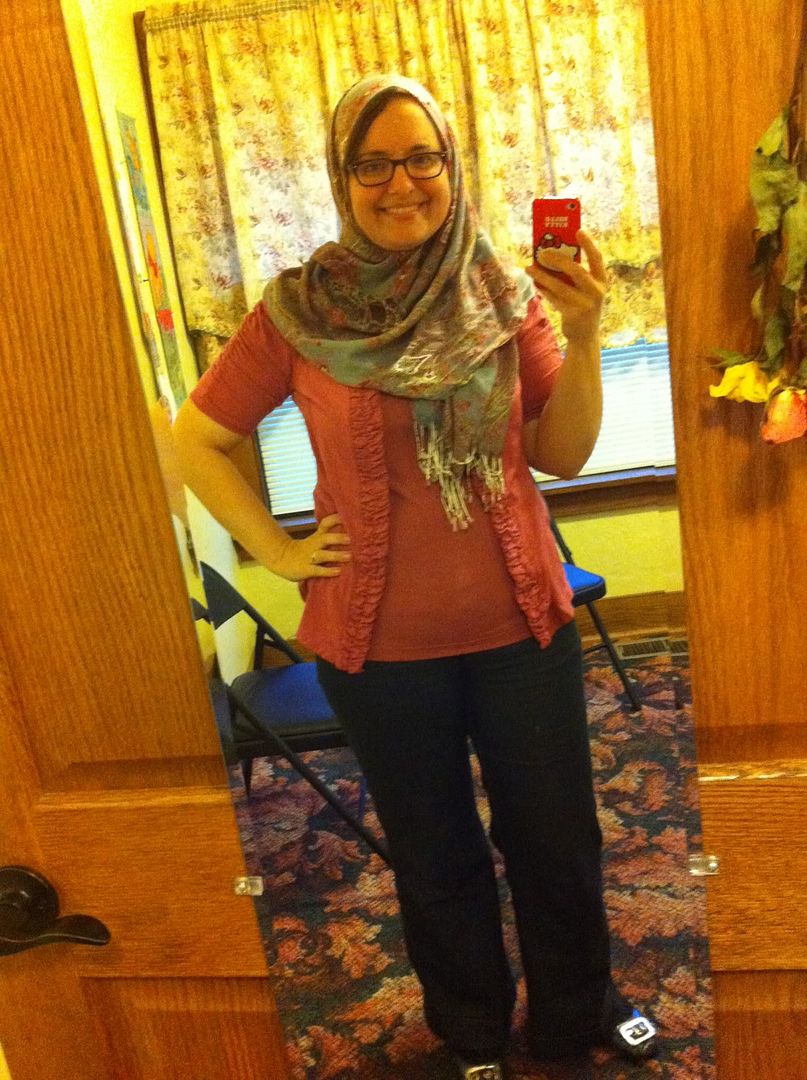 I catch cold pretty easily so, since my hijab/tichel experiments last winter, if it is cold out and I'm not at work, you will mainly find me with a scarf on my head. I'm just wrapping up my work day in my slightly chilly office so I wrapped up for now.
Scarf from Target, tank cardi and pants from Maurices, shoes from TJ Maxx, gray/black zebra socks from Walgreens.
See my new phone? It's an iphone 4. I'm too cheap to get a newer model.
This weekend I went to Florida for a ukulele festival. It was awesome. Got to see so many of my friends and just have a blast. The only part that sucked was that hubby, being stuck in Afghanistan, got a little jealous and depressed. But we're past the halfway mark so it won't be too much longer.
Wondering what a ukulele festival looks like?
P.S. That last guy? That's actually
Greg Hawkes, keyboardist for the Door
s. He plays ukulele now, and I also saw him playing bass during one jam session. He is super nice and due to the small size of the festival I was able to have dinner with him on Saturday with a half dozen of my pals. How cool, right?