Like most people, I judge the success of an outfit based on how many compliments it gets. This got tons.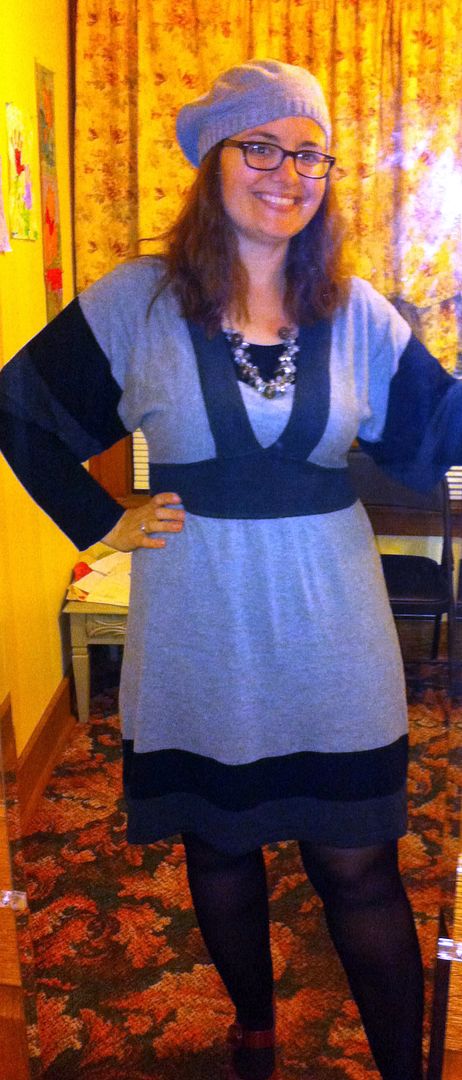 Like any audience where you are seeking positive feedback, you have to know who you are working with and what they like. As a whole, they love clothes and they love matchy matchy and they love getting a deal... all things we have in common!!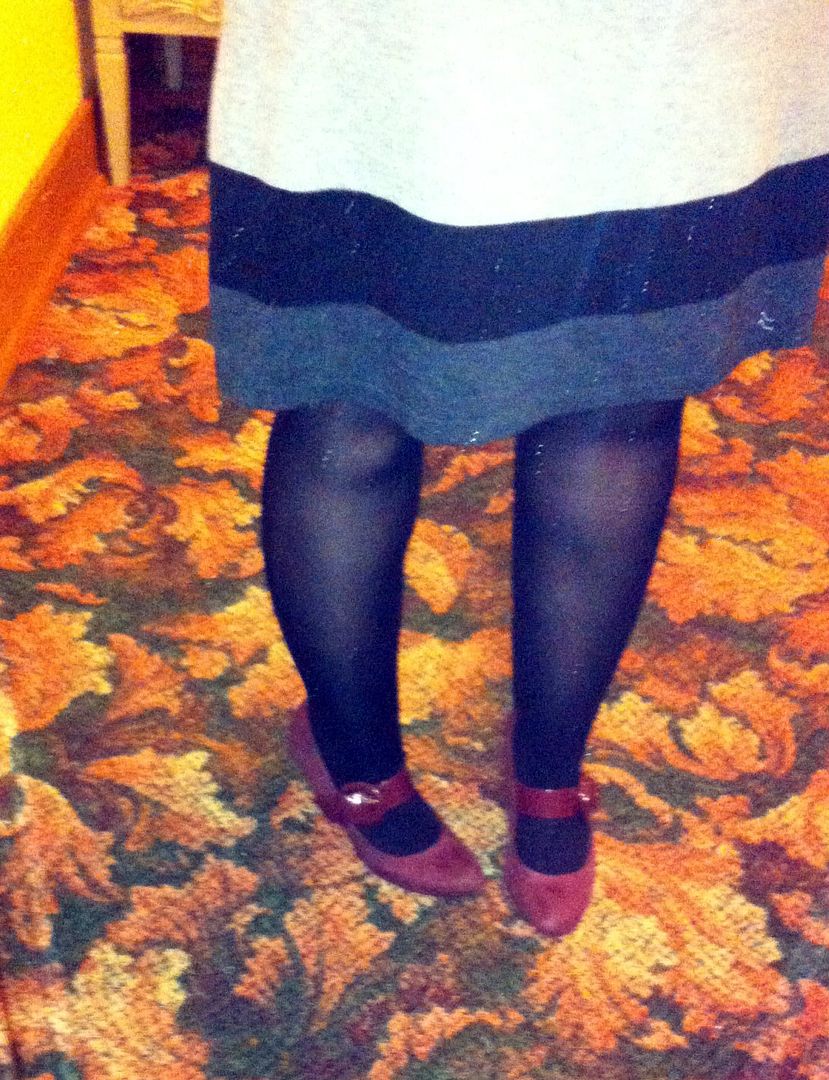 Two things I don't like about this - 1) my fat knees/legs. Nothing I can do about that, and not every dress can be middy length. 2) the shoe selection. Next time this rates some black boots. I actually had full intentions of wearing boots but was too lazy to get them out of the back of my car.
I think I may wear a lot of these hats this winter. They're good for my slightly cool office and for my slightly awkward hair!
Kmart shoes, beret and tights, Dress Barn dress, Target layering tee. Don't remember where the necklace came from, and you can't see my bracelet.