So through another blog, I found
http://tomboystyle.blogspot.com/
, which is great. I have to say that I love this style, and it is a favorite of several people who I admire, ie Diane Keaton.
That said, when I try to exercise the menswear inspired looks, I get a lot of mixed feedback from my closest people (husband, kiddo, etc). In short, the word on the street is that I might be able to pull it off if I were thinner, or even if my hair was longer. But with shorter hair, glasses, and being kind of a "sturdy girl", basically I just wind up looking a little butch.
That's not a look I'm opposed to, but it's also not exactly what I'm going for. How do you pull off this look with my body?
Today... (crappy iphone pics. shocker, right?) Apparently I'm in a brown, with a hat mood this week. Pretty sure that hat qualifies me for VISIBLE MONDAY today!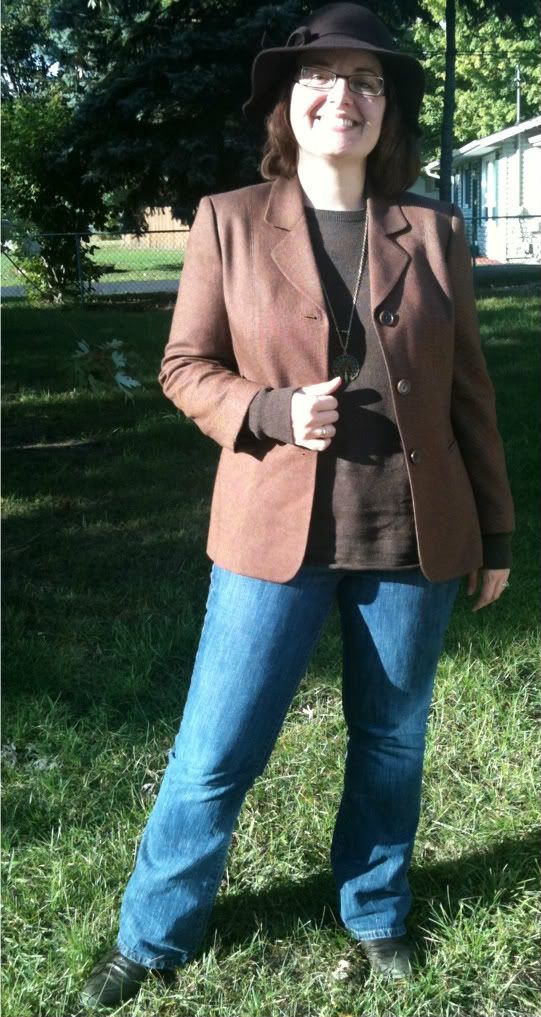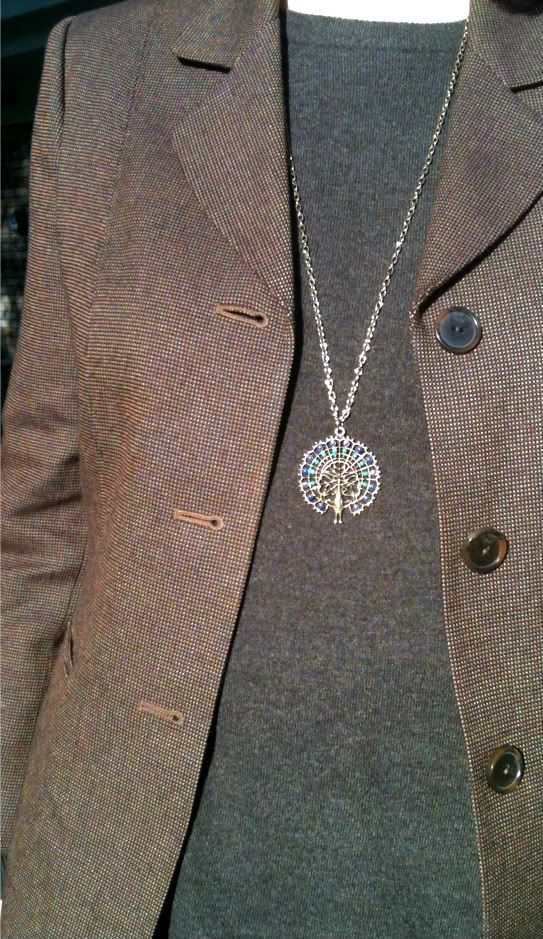 Target hat
Thrifted sweater and blazer
Tuscon Zoo peacock necklace
Kmart jeans
Payless boots
Past almost-successful menswear inspired looks.... (See, I told you longer hair helps!) I love hats, vests, ties, trousers, flat shoes.
Hmm, I've only worn that gray vest once. Where did I put it? I think I can style it better than that.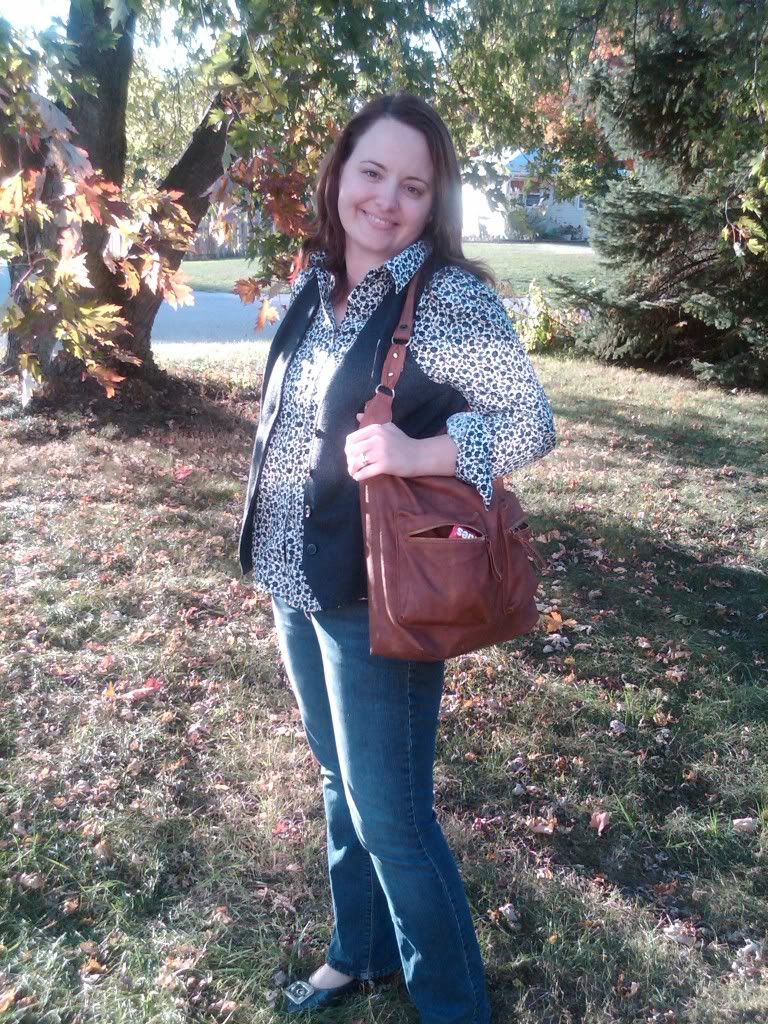 And remind me
never to cut my hair again.