Today I wore this and had bad hair. Can you believe I'm still sick? It's been like a whole week.
Random sweater
Chico's jacket
Talbot's skirt
Payless shoes
Michael's necklace
But the most important thing is that SCHOOL PICTURES CAME TODAY!!! (photo of a photo, hence glare)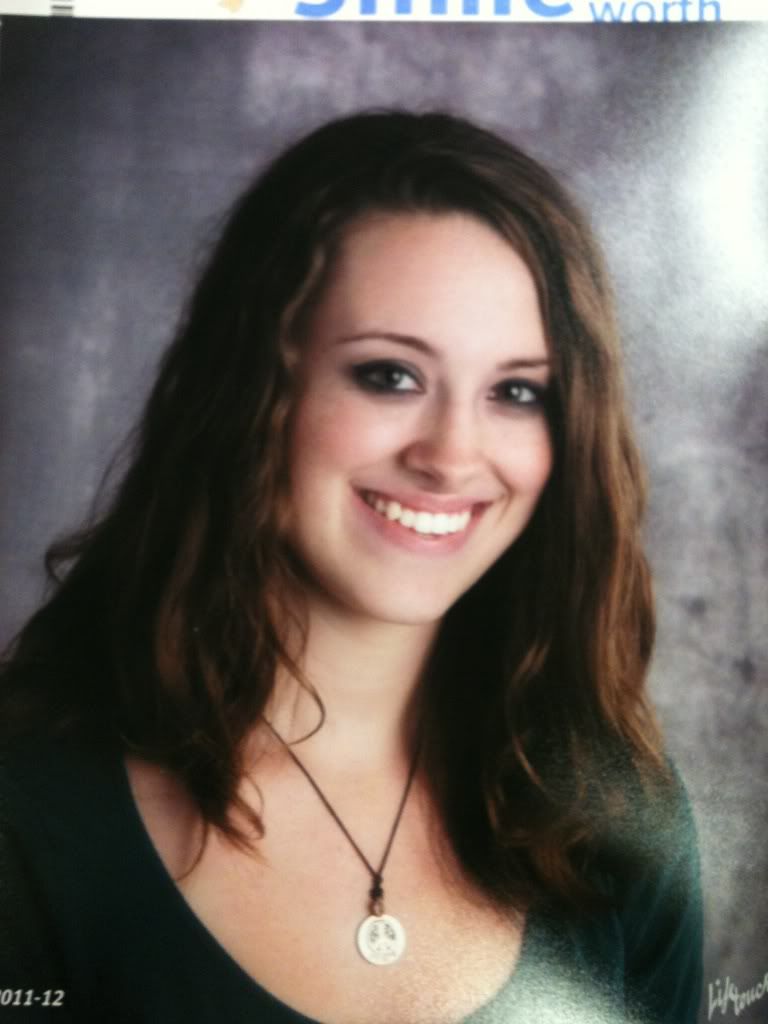 Isn't she pretty? Best school pic so far. Next year we get the fun of senior pictures; fortunately her stepmom is a whiz photographer so we will be spared the typical expense.