Today's outfit was inspired by
Hillary's outfit on 10/4.
Green jacket, floral shirt, jeans, big floral ring. I wish I had taken the time to figure out some cool layered bracelets like she did, but I don't actually own many bracelets.
Sorry the pics suck. Rainy/cold/windy so I was in a hurry to get back inside! On the up-side, blurriness makes me look wrinkle-free.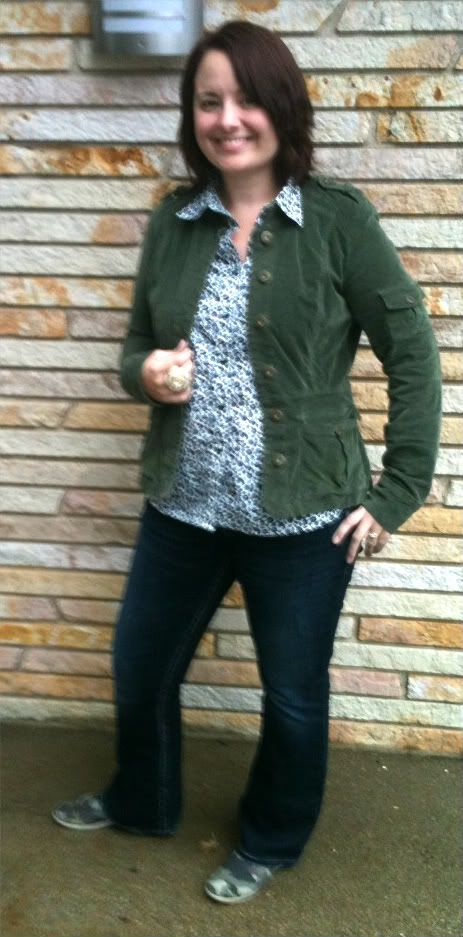 I didn't wear the funky heels and socks, because I spent a lot of time on my feet today. Simple Toms-style slip ons did the trick.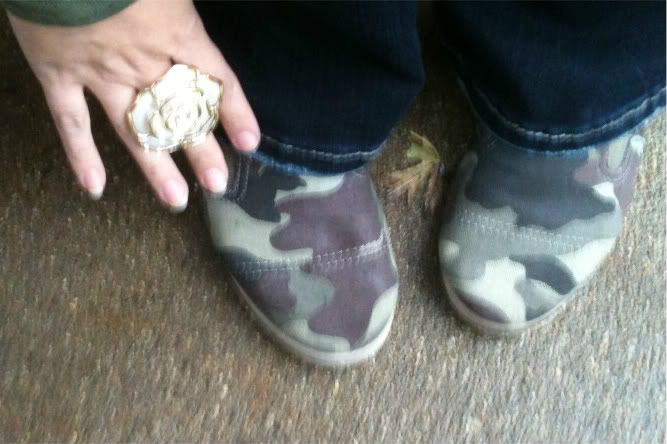 Am I, at 35, too old for jeans with a pattern on the butt? These are the ones I bought this weekend, to accommodate my current weight. It feels a little.... conspicuous.