One of those days when you go around feeling all cute, then you get home and take the pic and you're like, "really?"
Le sigh. The outfit sucks, and it's so hard taking a pic in this light that I'm editing them like mad so I wind up looking like I had bargain basement plastic surgery. Bleah.
Oh well. Despite the disappointing overall effect, I like the trick I did, using this pin as a pendant.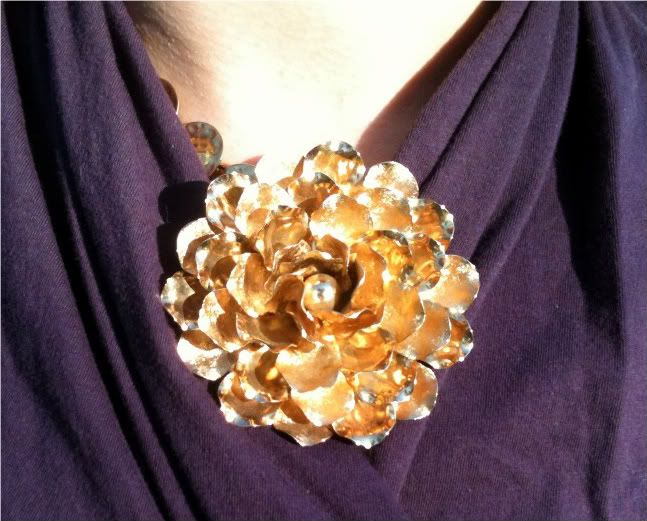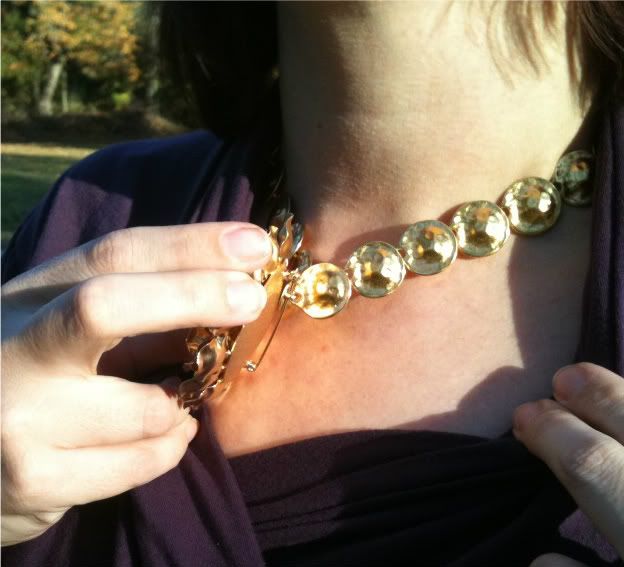 And we're enjoying these last few nice days before the cool weather sets in.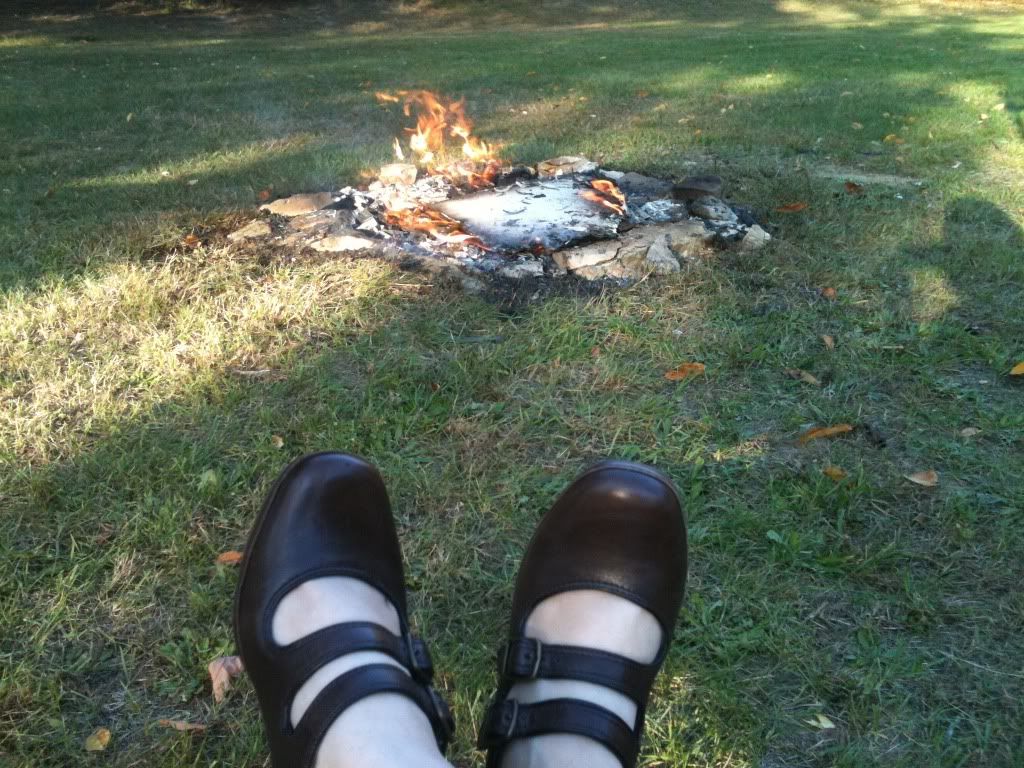 Top, health food store
Skirt, necklace, and pin, thrifted
Shoes, Clarks @ DSW