Yesterday I had tummy group (celiac support group), so I threw this on. After, my bestie and I went to Outback, where the owner made us some gluten free sweet potato fries! Oh, God, so good.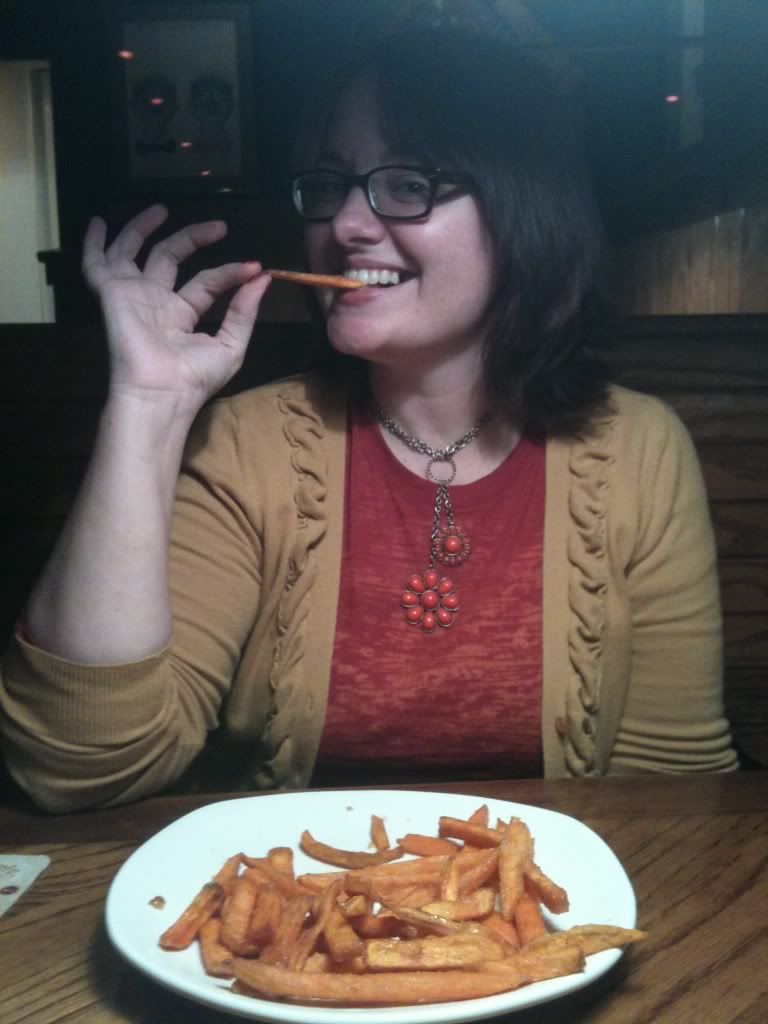 Today I was in a FOUL mood when I got dressed. I had to have a "come to Jesus" talk with a subordinate, so I was going for a no-nonsense look. This smile was the only one I had all morning.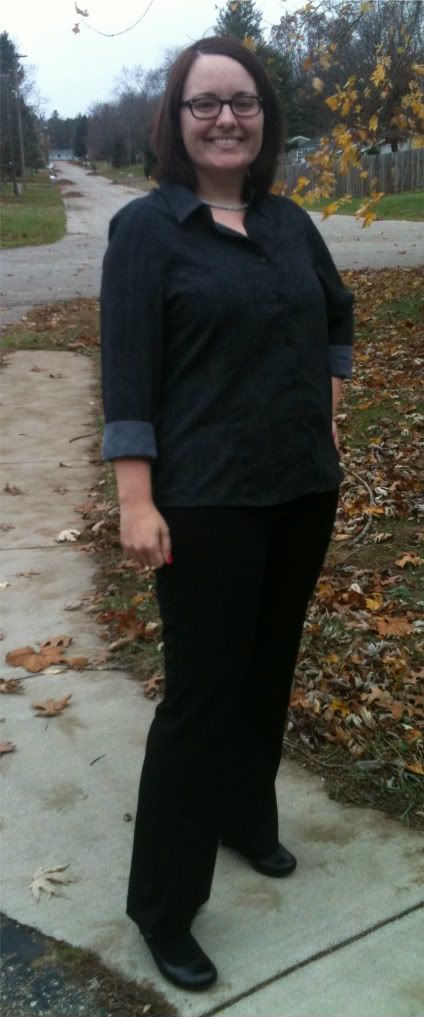 (I know it doesn't look like it, but those are heels.)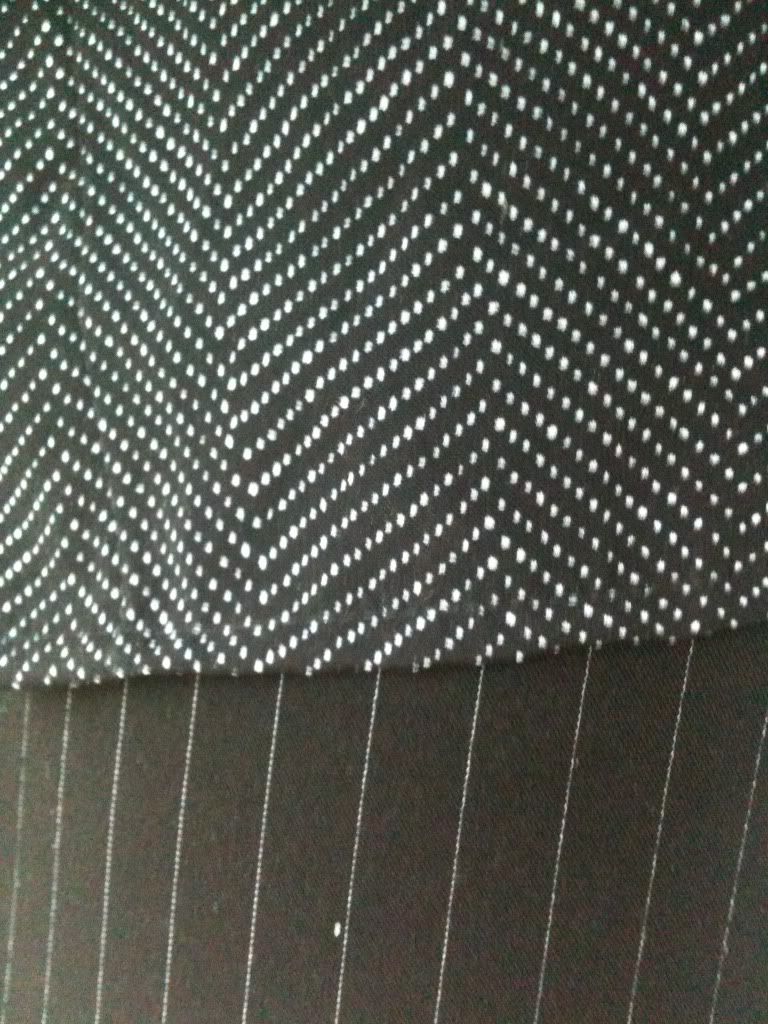 However grouchy, I'm still me, so I did stripey pants with a polka dot top. Subtly, though.
Originally I was going to belt the top, but it's just too square for that. So I just let it hang. I don't know that I would repeat this outfit often, as the black is REALLY stark with my coloring, but it felt right for today.