Today has good news and bad news. My outfit is the bad news. I mean... what?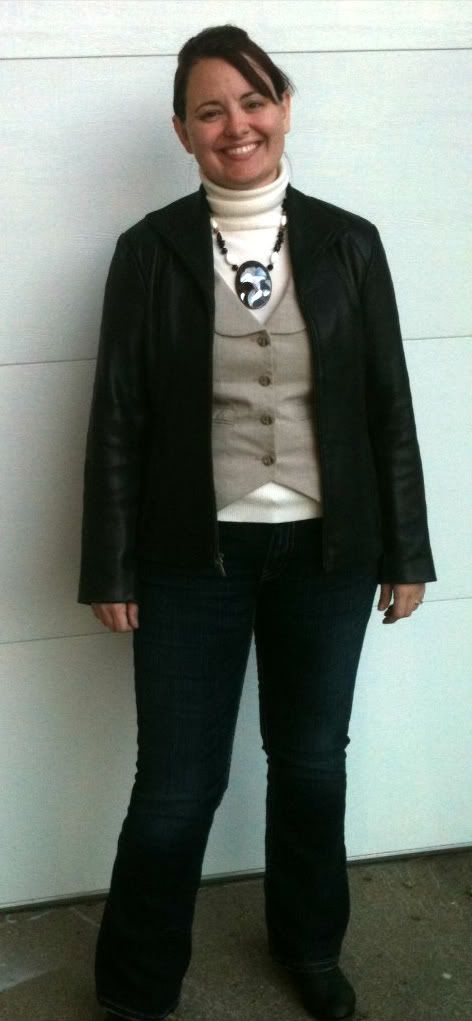 I do like this necklace, but I have no brilliant ideas on how to wear it. I am thinking of restringing it to get rid of the black/white 80's thing. Or - stroke of brilliance here - turning it into a brooch instead.
Kiddo's outfit is the good news. She's so classic and cute! I love how long her hair is getting.