As promised. Wish we'd taken more pics but it started raining right then! Choosing characters was easy. Kiddo has good length hair for
Magenta
, and I chose
Eddie
- someone who remains fully clothed! :)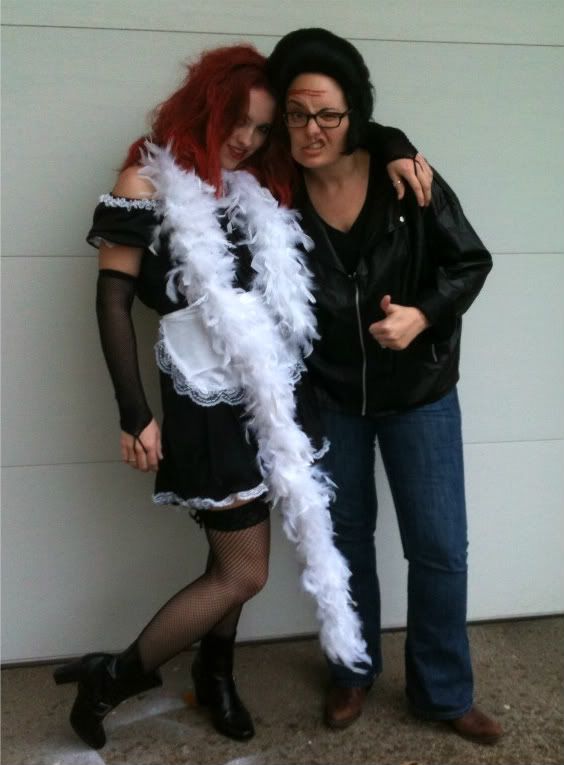 As far as the what I had to buy breakdown...
Kiddo - already owned: boots, fishnet tights, garterbelt, various underthings for coverage.
Kiddo - purchased: boa, armwarmers, french maid outfit and red hair spray.
Me - already owned: cowboy boots, jeans, belt, tee.
Me - purchased: elvis wig, blood makeup, leather jacket, and (not pictured) temporary tattoos and studded wrist cuff.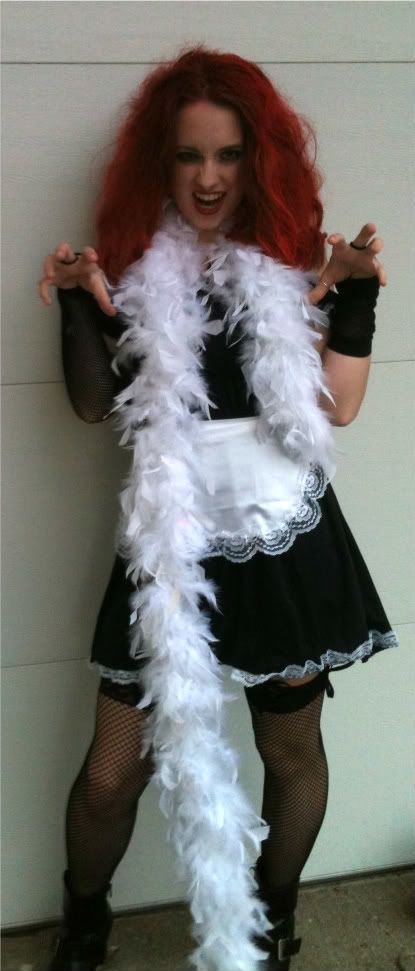 Kiddo and her bestie.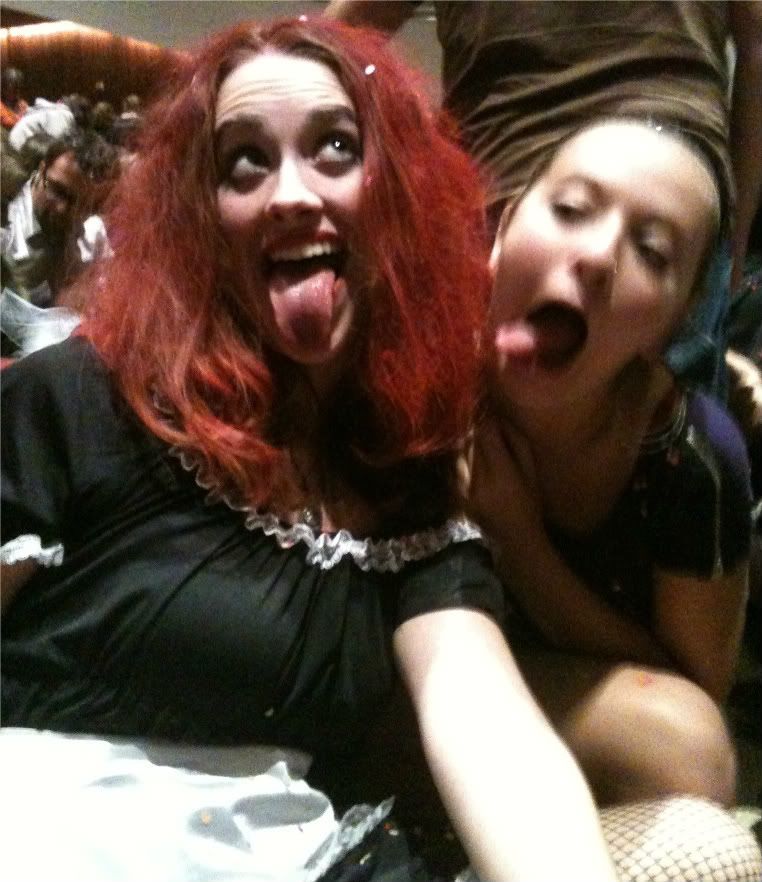 Kiddo will be Professor McGonagle from Harry Potter for Halloween trick or treating with her younger siblings because they are all going as potter characters. She's rewearing the Magenta outfit to school.
I'm thinking about putting together a pirate outfit for work. Pretty sure I have most of what I will need...