Today I'm actually wearing a rerun outfit from recently (the maternity skirt) so I'm posting the outfit I wore earlier this week and never blogged.
I wasn't going to post it because the pic is so terrible. But it's just some brown wide leg pants, leopard print flats, a mustard turtleneck. I wore a silk headscarf earlier in the day till it warmed up a bit. Crossbody bag is actually going to be Kiddo's for the school year. They're not allowed to carry purses any bigger than a sheet of paper.
See how you can kind of see my purple bra under the yellow top? Yeah. Not happy about that. Noted, and chalked up to a learning experience. Also, I need to take in the waist on those pants.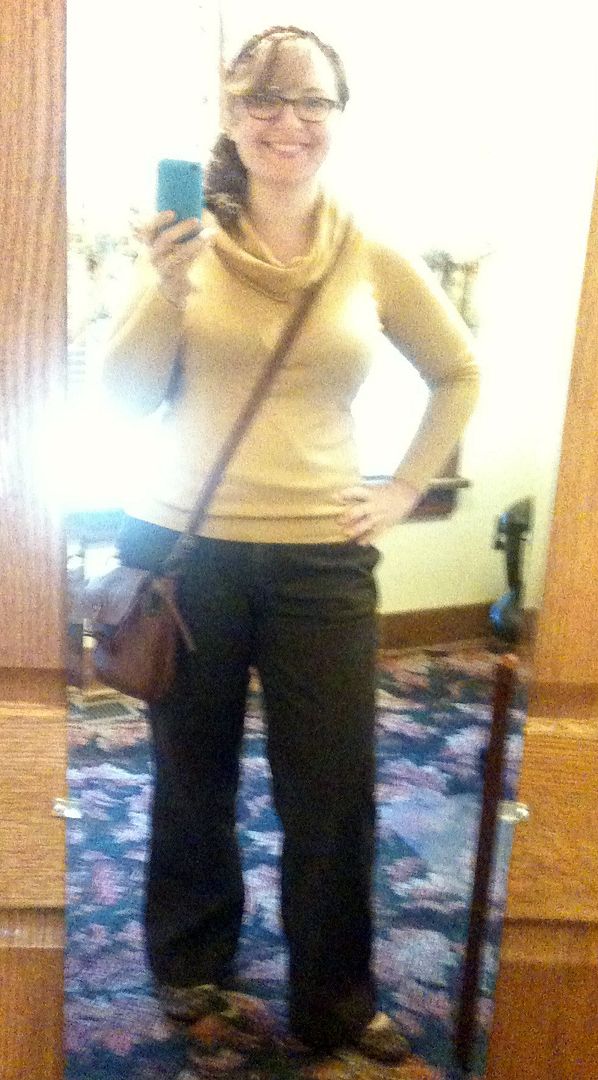 The past couple of weeks have been very stressful. But I have a friend who texts daily to check on me, I got a card from another friend, flowers from my husband, and my neighbors mowed my lawn for me. I am blessed, and I am grateful.