I think Ally might like this outfit. :) It makes me feel like a sassy secretary.
This tweed skirt is Talbot's via Goodwill. I imagine it's from a few years ago when tweed was all the rage.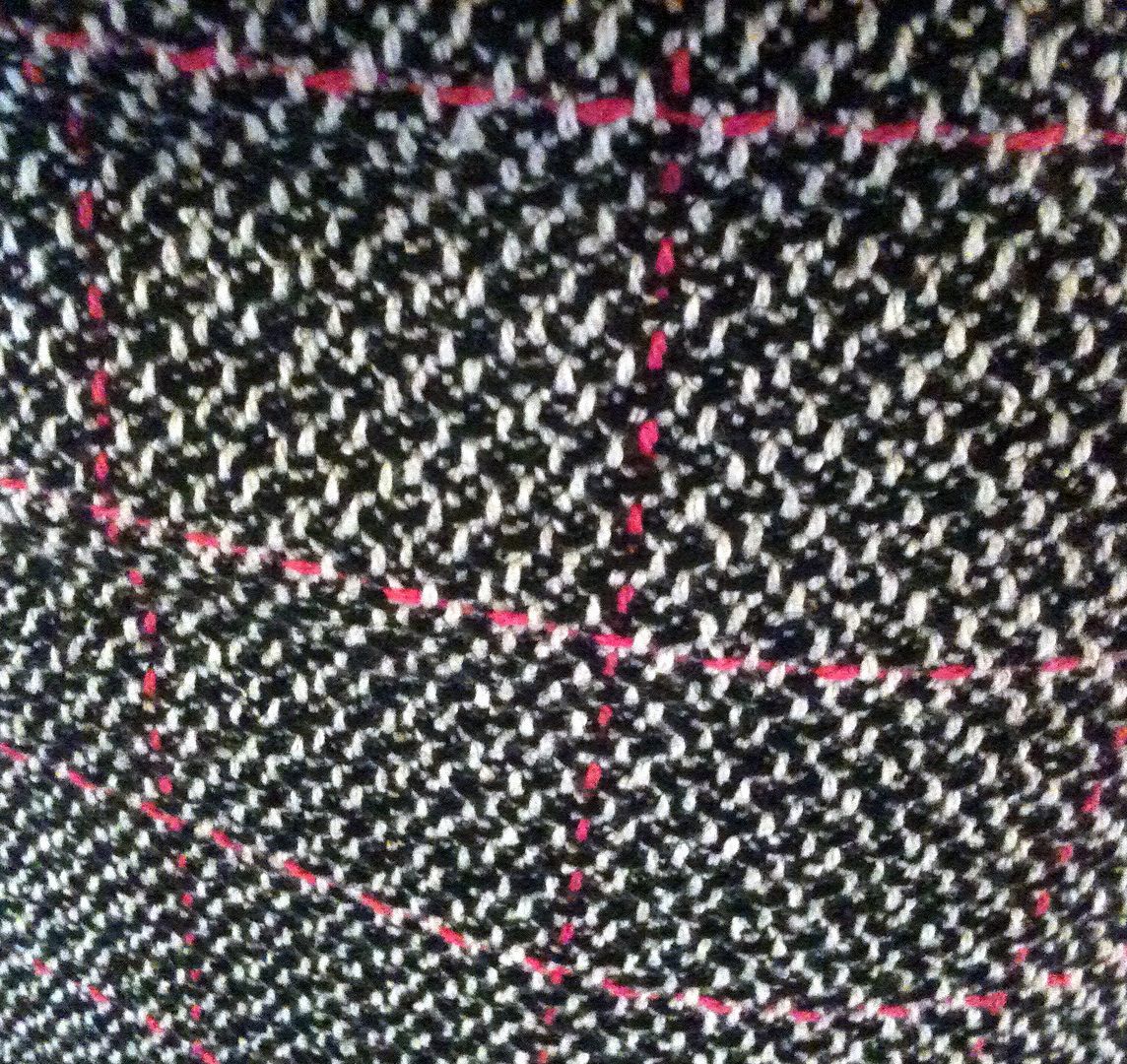 The shoes are from Kmart. The cankles are from my mom.
The top is from a consignment store owned by the ex wife of my middle school boyfriend, and the necklace is from a local consignment chain called Plato's Closet. Look at all the wee buttons!! The ruffles make me think of an old 70's tuxedo.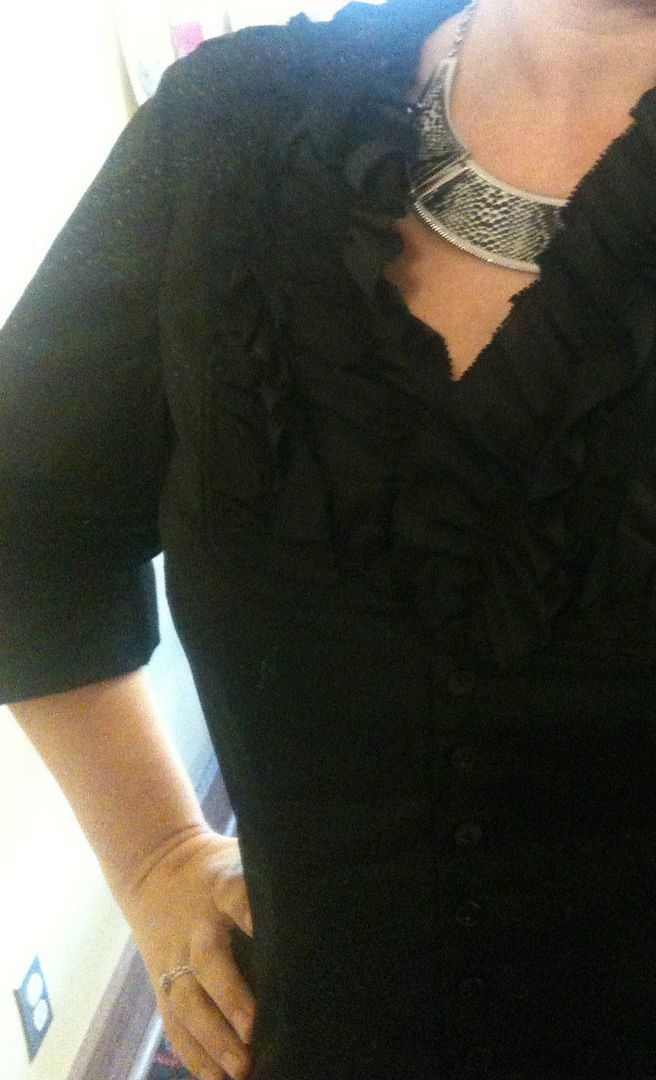 Put it all together (plus some dirty hair because I'm getting it colored today and color sticks better when your hair isn't freshly washed) and ya get.... a bad phone cam pic. Haha!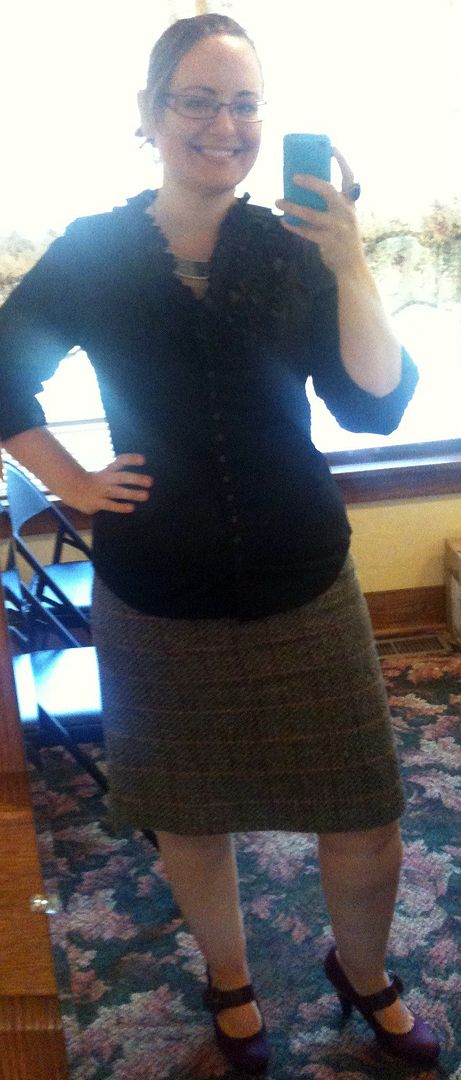 Overall I am pretty happy with this, but I feel it would benefit from some stockings. (I do hate wearing them, though.) Also, the skirt is just a teensy bit short for my taste so I am debating adding some black lace to the bottom to extend the hem a bit. In the skirt's defense, it used to be longer but it shrunk in the wash a bit. Also, the ruffles overlap but it isn't closed in the front at a level I am comfortable with, so future wearings may require a safety pin or some clothing tape.
This last week has been GO GO GO, and I'm looking forward to cleaning my house this weekend. It looks atrocioius! I'm on call so I won't be going too far afield. Do you have special plans for the holiday weekend?