Or don't. Yeah, don't. But you can think it and snicker behind your hand a little. I'll pretend not to notice.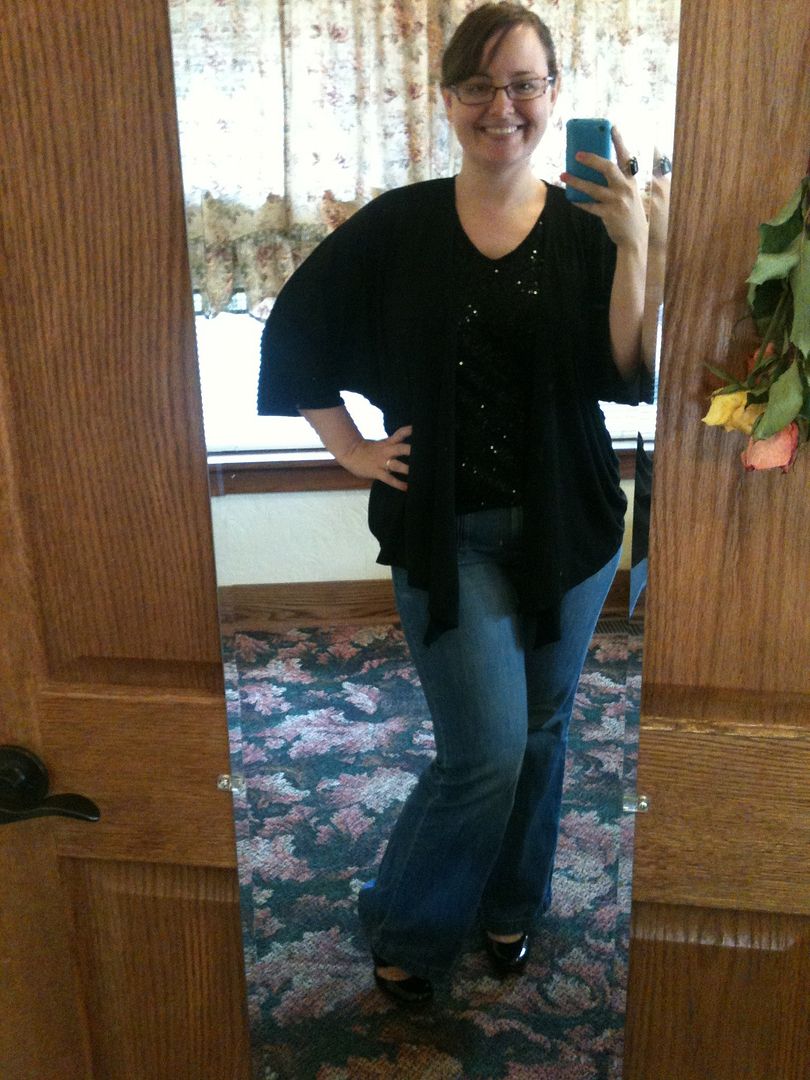 Worn for work, enjoyed immensely. See the roses drying on my office door? From the last bouquet hubby sent. I miss him a lot right now as it starts to get cooler and I crave the coziness of someone to snuggle.
The jeans are a little tight. Going back in the skinny box. Those are my fave skinny jeans - they are a 10. The sequined shirt is from Kmart and a little short over my tummy pooch - next time I should wear a tank under. I have no idea where that batwing cardi came from. I thought about belting it but that would have brought it up in the back, and when jeans are this snug you need some coverage back there. Same old same old shoes. I love them but boy they make my feet stinky. I'm going to change the insoles.
It's fall, so... outerwear. Old Navy via Salvation Army. This is not a warm jacket but it keeps the breeze off.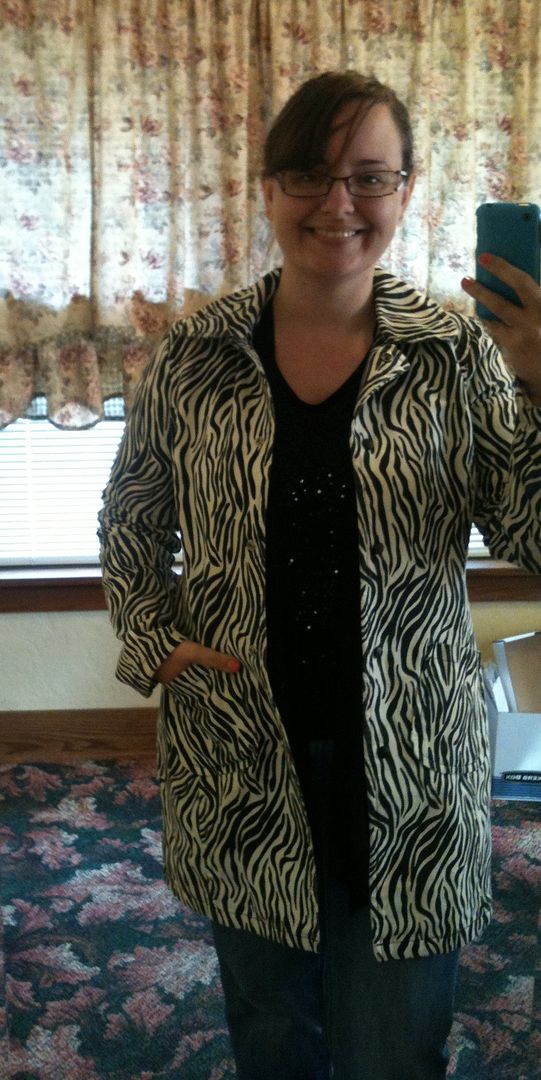 I hate cold. I am always cold. But this year I'm telling myself to love the cold, because every degree dropped gets my hubby closer to being home. Every cold breeze is like it is pushing him towards me.