I had a wedding this weekend... I wore a robe over this during the ceremony. I plaster my hair down for outdoor weddings, as breezes are unpredictable.
I have a friend who loves to get overdressed to go out. I find that very inspiring. She is not one of those people who is going to die with a closet full of unworn finery. So instead of changing into sweats after the wedding, I ironed my hair and we went out. The guy on the left is her brother, and the guy on the right takes the cover charge at the door.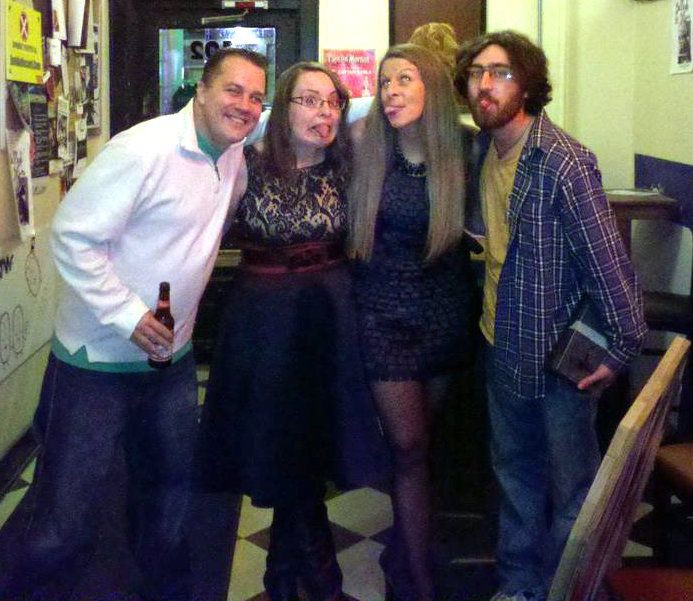 My dress is from Talbot's via Goodwill. The top is nude with a black lace overlay, red waistband, and a full skirt with a built in slip that has a crinoline edge so it stays full. Add some black boots and my trusty pleather bow belt and I am in business.