I got up a little late. I don't think these Maurice's jeans are long enough to wear with heels. My kingdom for another inch or two of denim.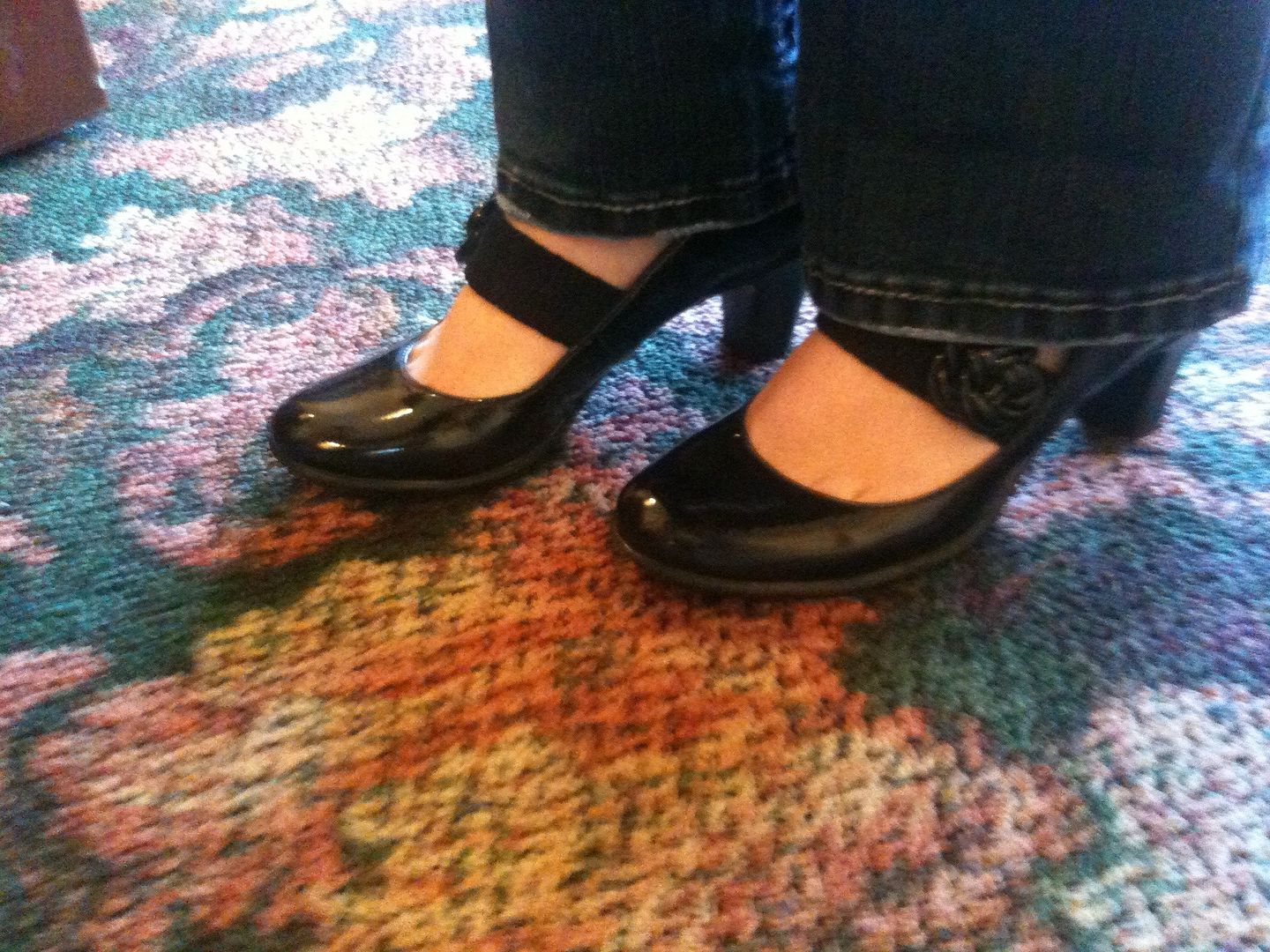 The white of this thrift store necklace doesn't really groove with the off white of my Chico's jacket.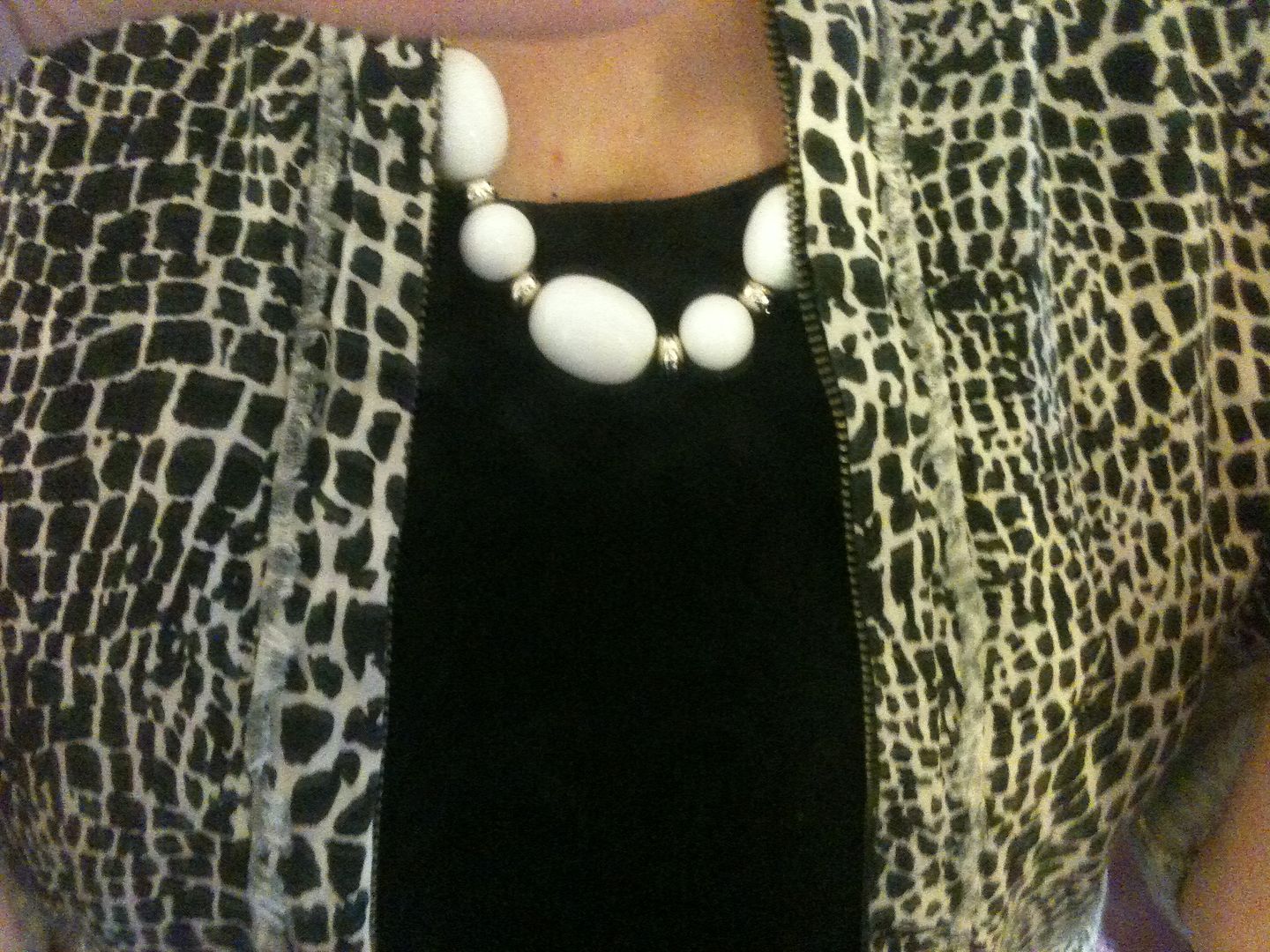 And finally, my hair looks like a wild thing has taken up residence in it. Yet overall I don't feel too bad!

Speaking of, the new Chico's catalog came today. There's some serious cute going on.
Anyway, I've recently started wearing perfume. I'm not a perfume person, but I really feel fancy when I use the little atomizer spray bulb thingy. Have you ever had perfume with one of these? It totally makes it more fun.