This outfit is from Sunday, at church. Bible case and keys in hand. I really liked this print but didn't try it on in the store. When I got home I found that a 14 would have been a better choice than the 12. I actually bought, wore, and gave away this skirt all within 36 hours. I always have the same problem with skirts. They are fine till I sit down.Why don't I learn????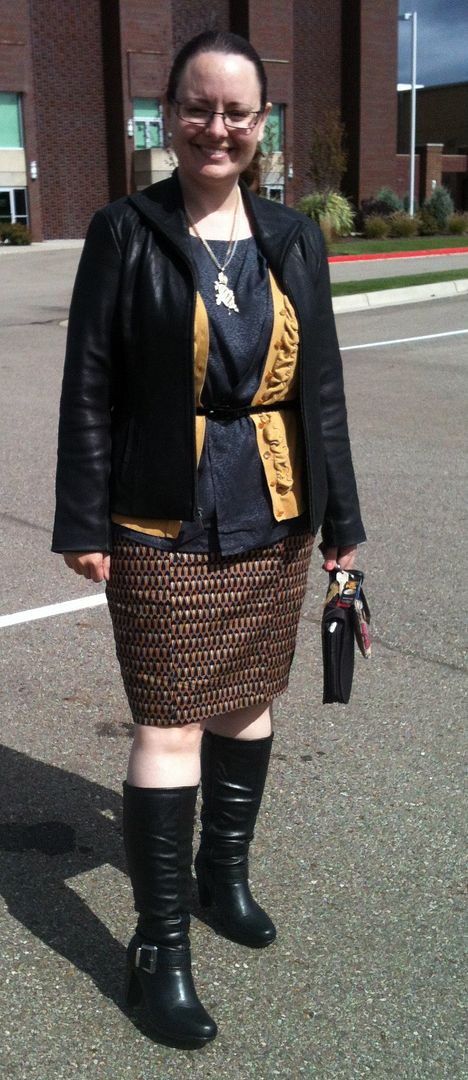 This is the same blouse as in yesterday's post. Wearing this heavy necklace didn't work because it kept falling into my cleavage weirdly, as you can see above. I fiddled it for the pic below. I love that turtle. It's from a Salvation Army.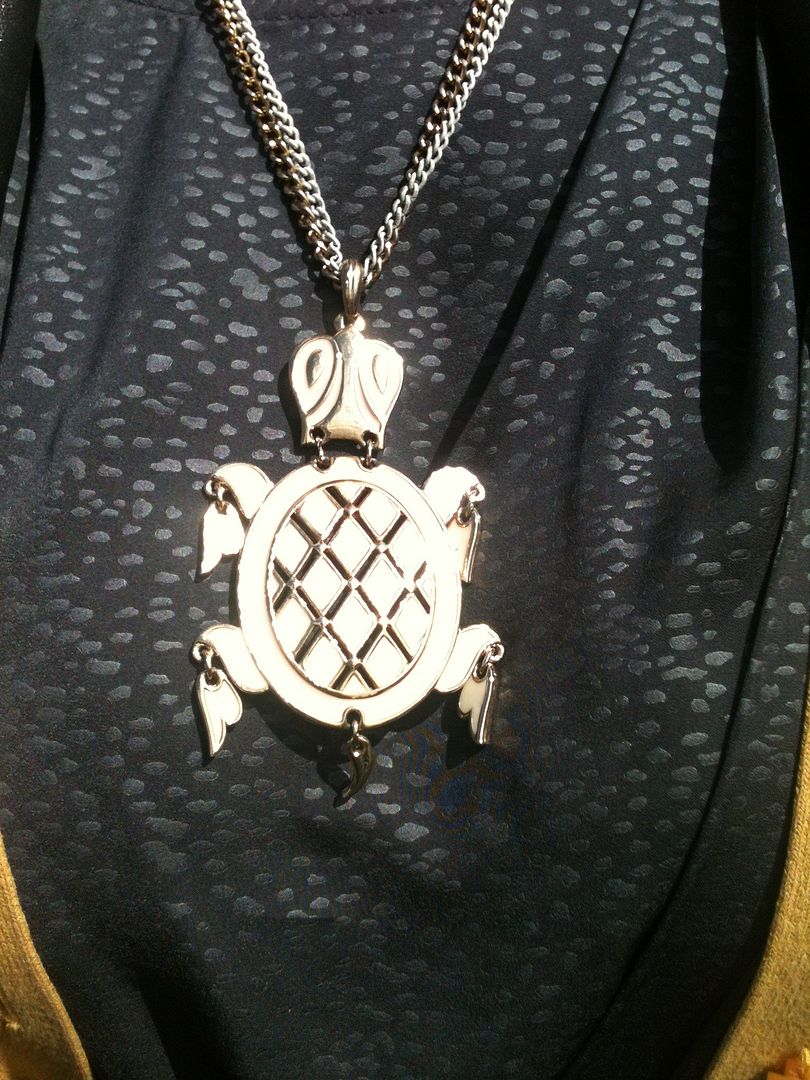 Well, that's all I have to say about that. Better luck next time, right?