hello my darlin', hello my ragtime gal...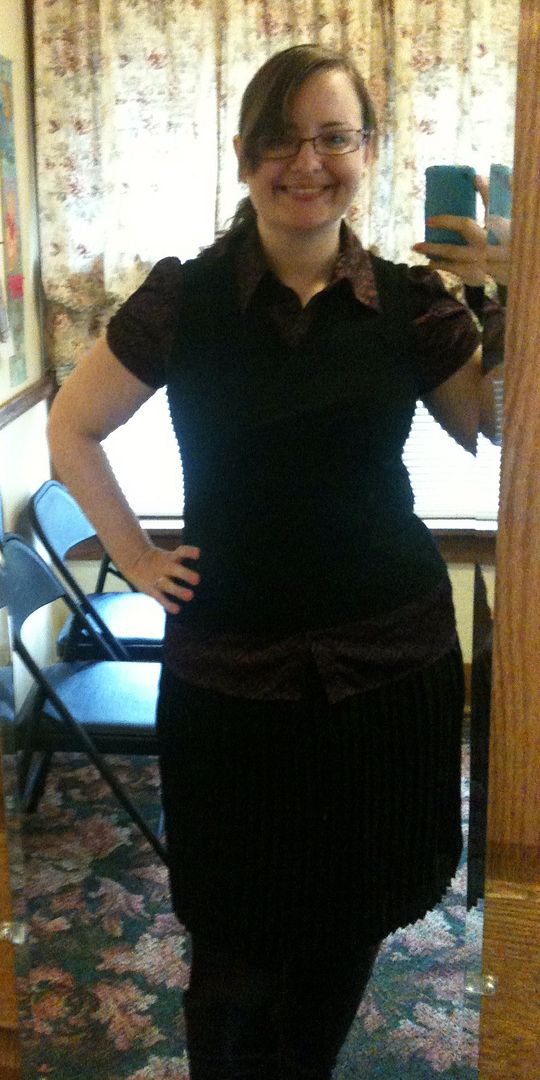 This outfit is from Tuesday, which consisted of work and a jam. Because this top is slippery I threw a sleeveless top over it to kind of be a waistcoat so I would have something for my instrument to stick to.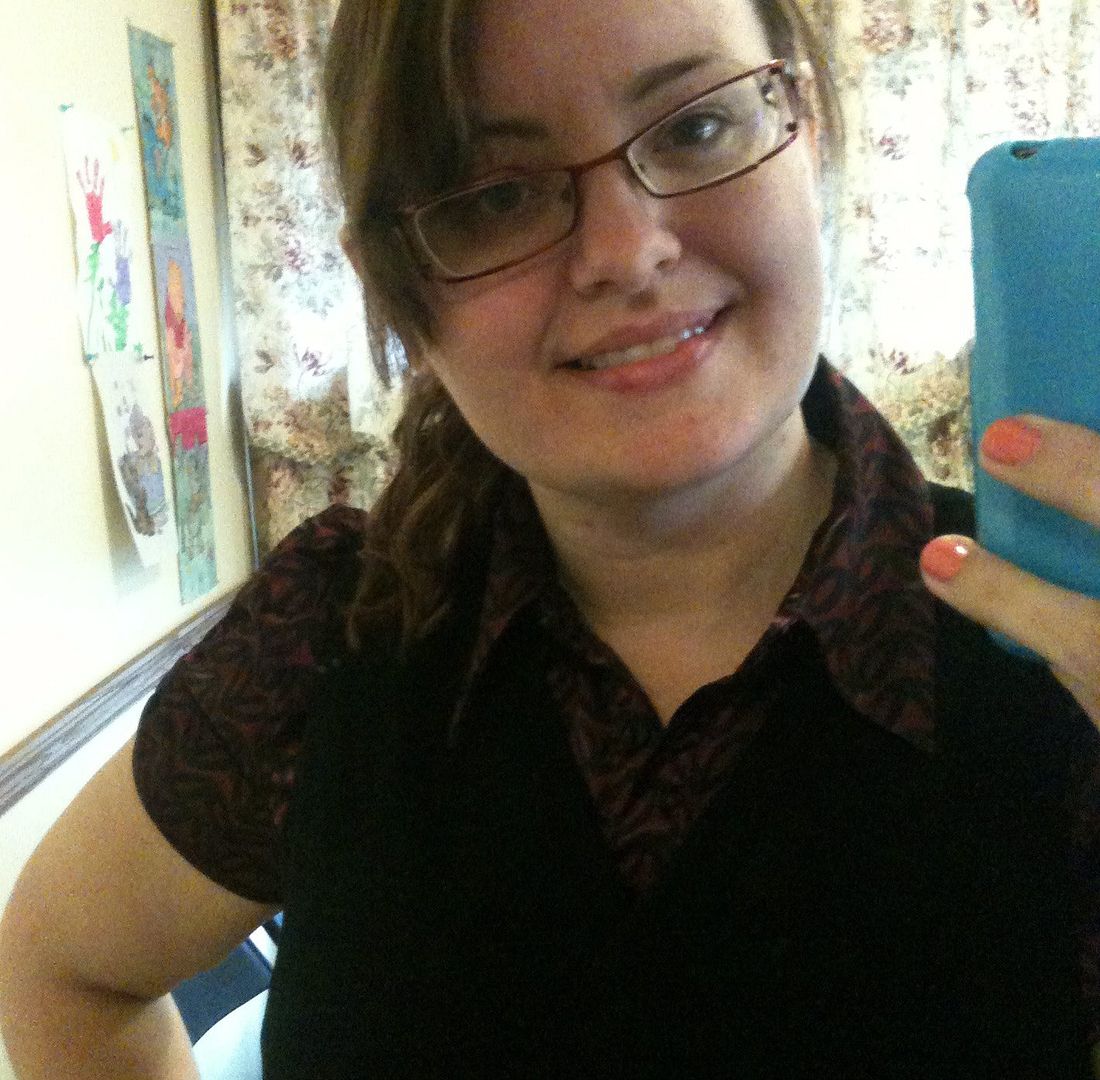 The jam takes place at a community center, where people dance and there is ice cream.
So it pretty much rules.
Oh, and there's a squaredancing part too!!
Performer fact o' the day: Skirts look a lot better on stage than pants. This one has pleats!!
Boots: Bare Traps at DSW
Tights: Walgreens!
Skirt: Target
Slippery shirt: Dress Barn
Black vesty shirt: soooo old, who knows?
Bad hair: lack of salon time.
In other news, I may be joining the Sweet Adelines singing group. They're like barbershop quartet type music, only it's a huge group all harmonizing. I think the local group has 20 or 30 women. I figure this is a good way to learn breath control, harmonizing, etc. I am going to a meeting next Monday to see if it is a good fit for me.
I also applied for a different job, after 3 years at my current gig. If I get it, it will be a big pay cut but a much better work/life balance. So any good vibes or prayers towards that would be appreciated.