This basic outfit of boots, midi skirt, and long sleeved top is a favorite of mine for fall going into winter. I can wear long johns under the skirt (with a slip) and be toasty warm without feeling really bulky. In fact, I also have a red and black skirt like this with gold shot through it that will be perfect for the Christmas season.
Click to enlarge if you like.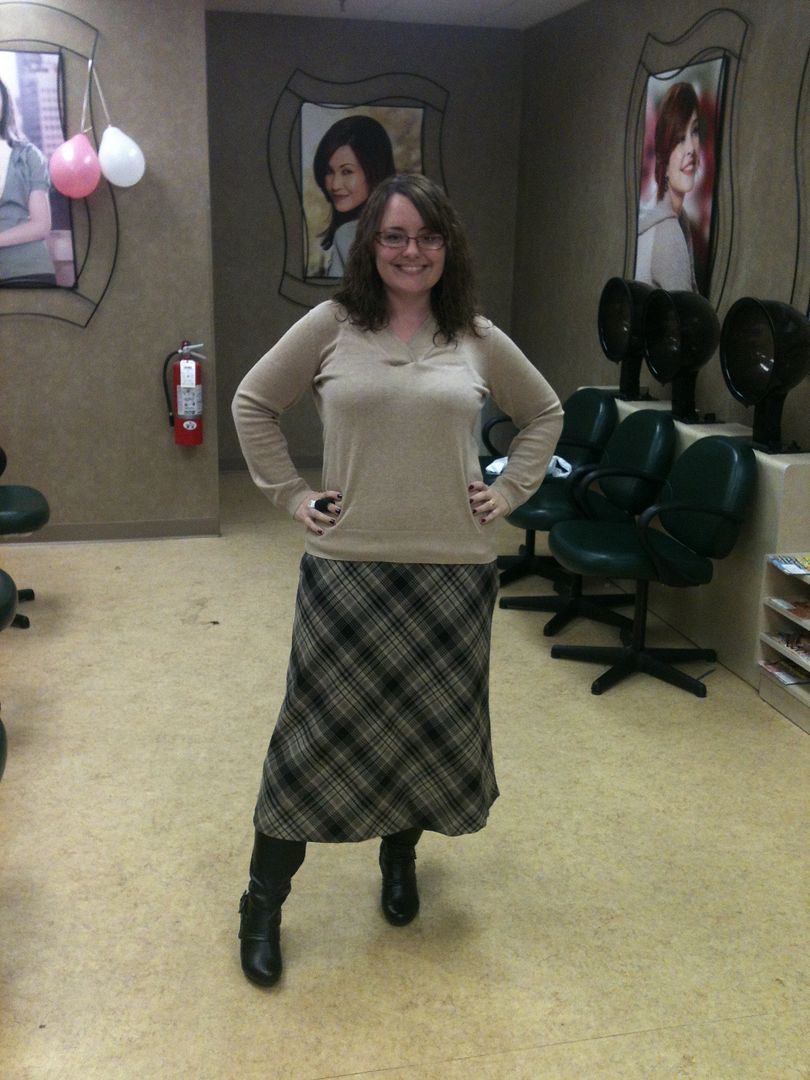 But where I get stuck is the accessories. Looking at this several days after wearing it, I'm thinking a black scarf might have helped. I love that camel color but it isn't kind near my face so I need to break it up. Or maybe a jacket? I know something needs to happen, but I'm not sure what.
What would you do to this outfit? And no, burning it is not an option. Accessorize me!