I think it's kind of odd that this outfit got as many compliments as it did. It didn't feel special when I put it on. Looking at it, I feel like it was pretty pulled together but not really noteworthy. Go figure!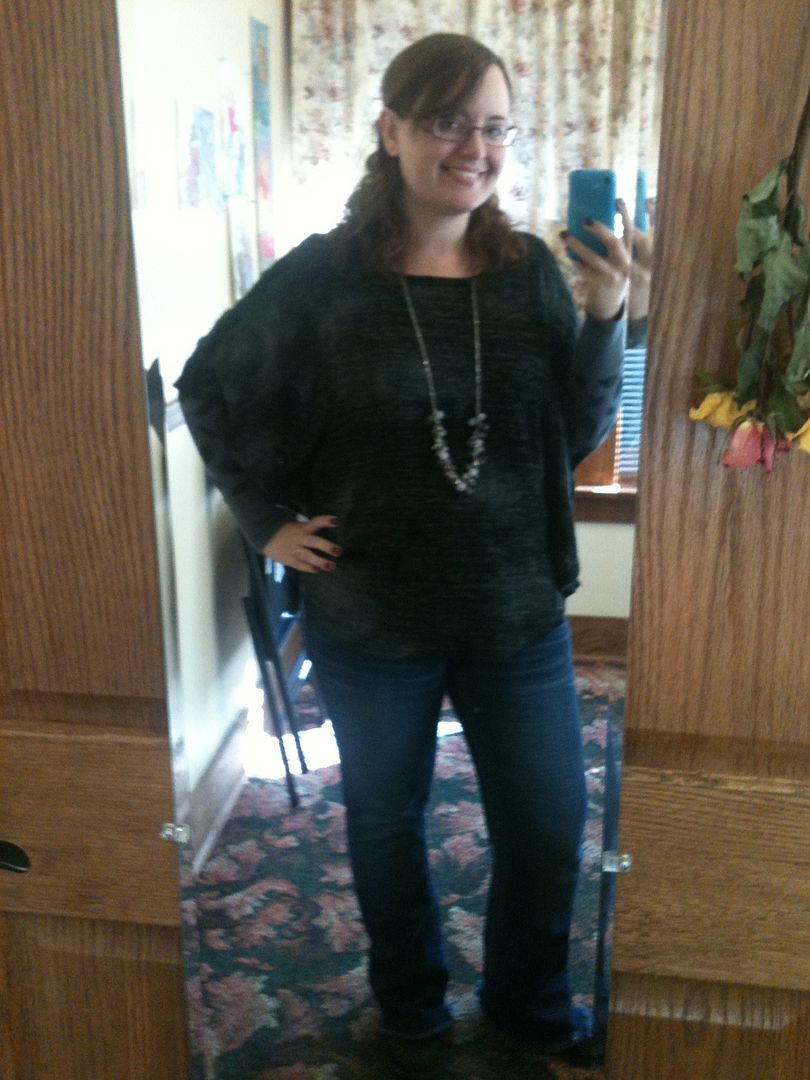 Just a long sleeved shirt, one of those weird butterfly tops over, and a necklace I lengthened with an extra chain.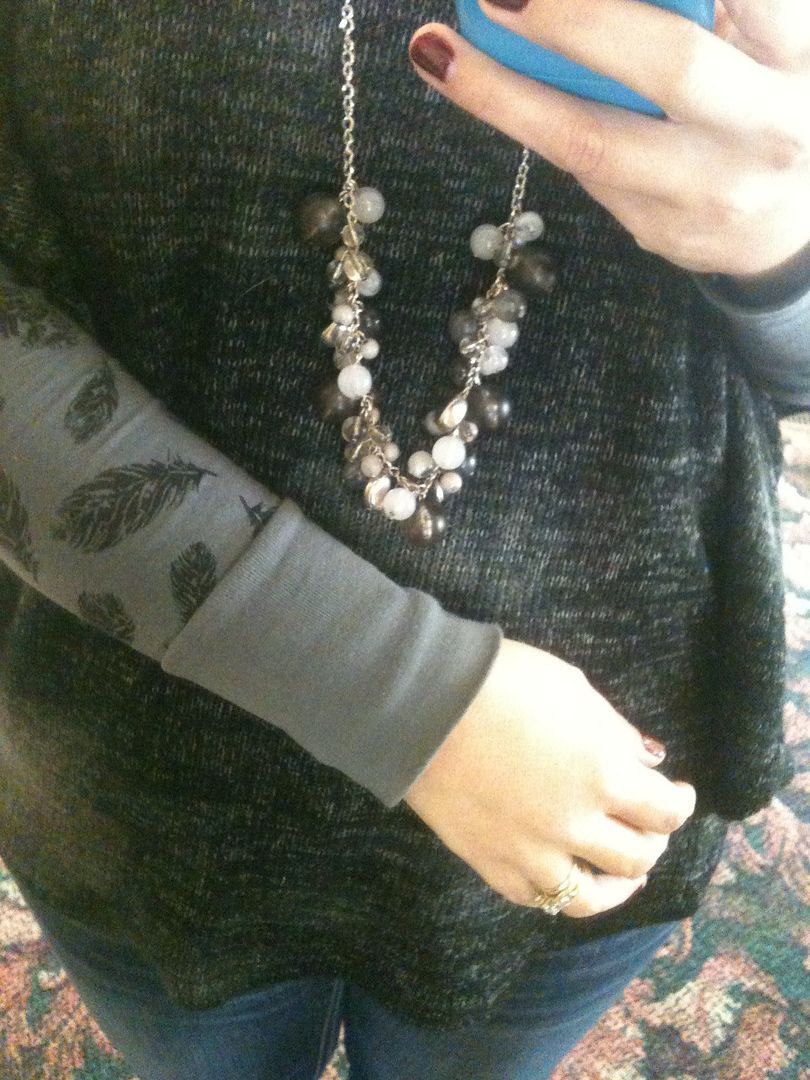 And some rusty but trustys down below.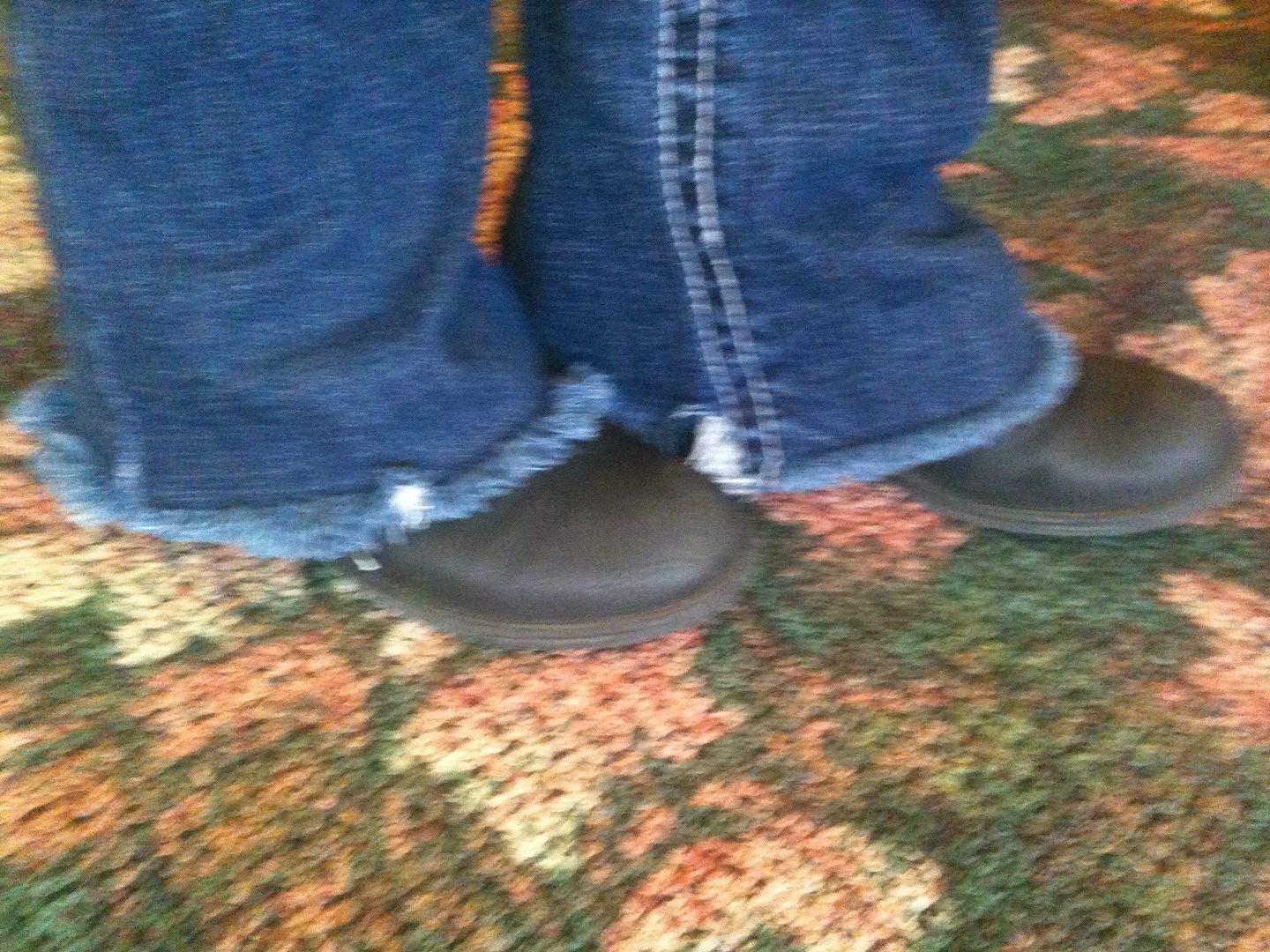 I really need to put a proper hem on those.
If you get compliments on the outfit, does it make you want to rewear it more? Does it change your feelings about an outfit?