Sooooo... as it turns out I only own like one gray item and it wasn't readily coming to hand.
BUT!!! Silver is gray, only shiny! So, without further ado...

Hm. Needs a necklace. And socks. But the belt is awesome.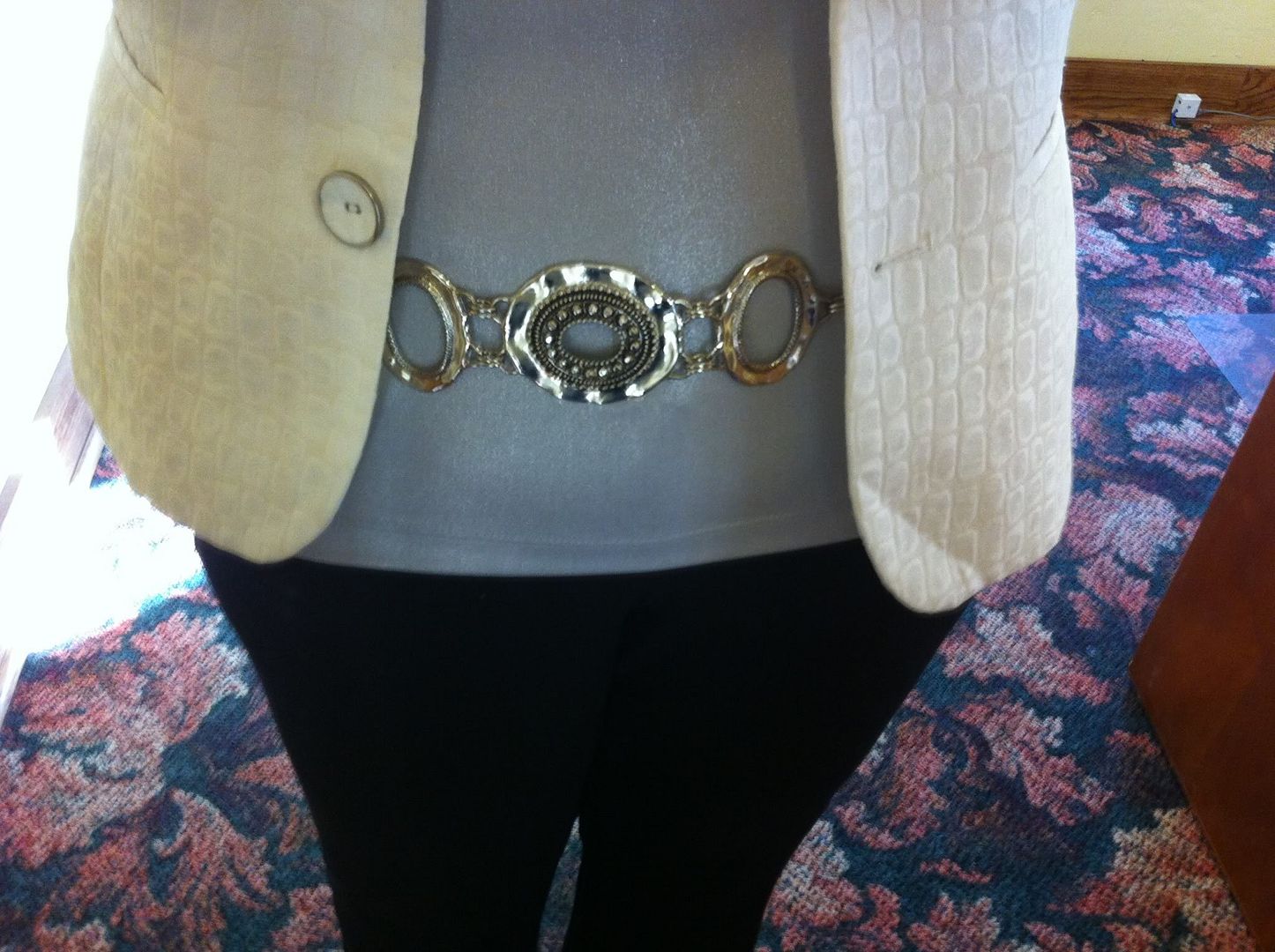 My hair is finally growing. I'm about to dye it.
Hope you had a good week. Mine was monstrous. Here's to the weekend!!