It felt a little cheaty using an accessory rather than an anchor item. Also, I have no idea where my mustard sweater has gone. So there goes that idea.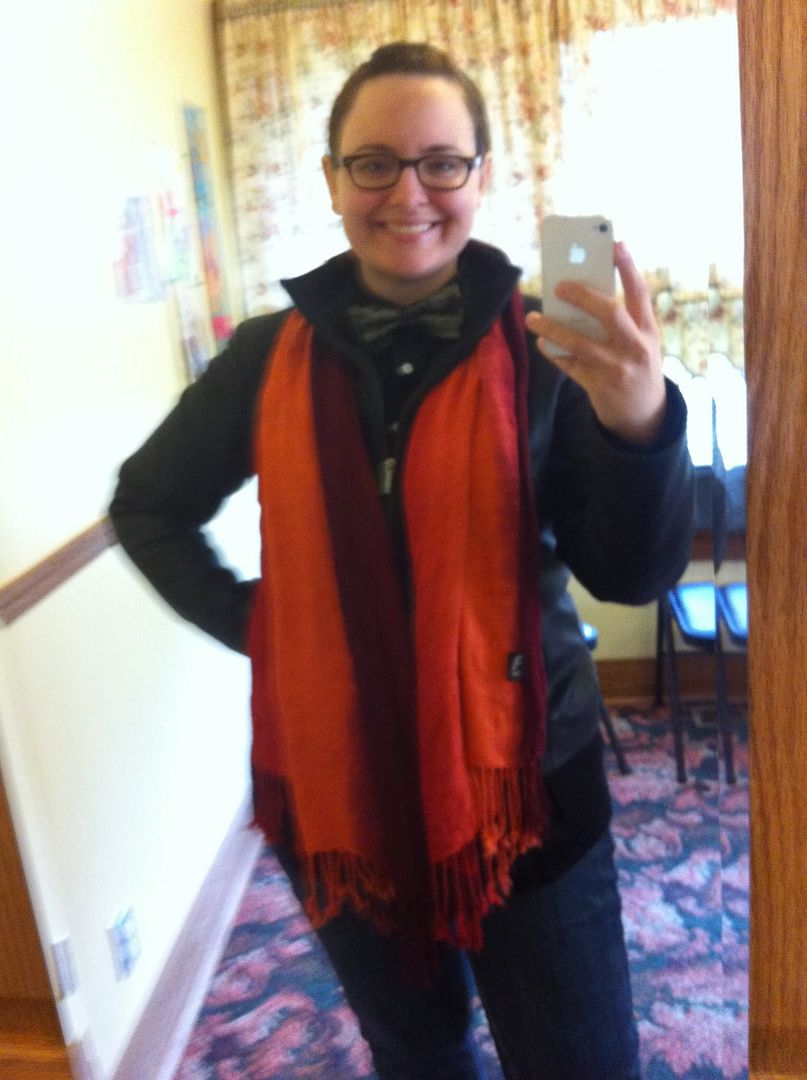 Yesterday was very femme. Today I flipped the script.
When I ordered this tie I thought it was self tie. But it's a cheater tie. Boo, that's no fun.
Butchy boots.
With the dark color, it took people a minute to notice the bow tie, but it was roundly approved!