Lawyerdoll already posted about my visit to her house
. I can't in good conscience call it a "blogger meetup", because after all - she's my sister!
After that, I went and met up with some ukulele friends in Rochester NY.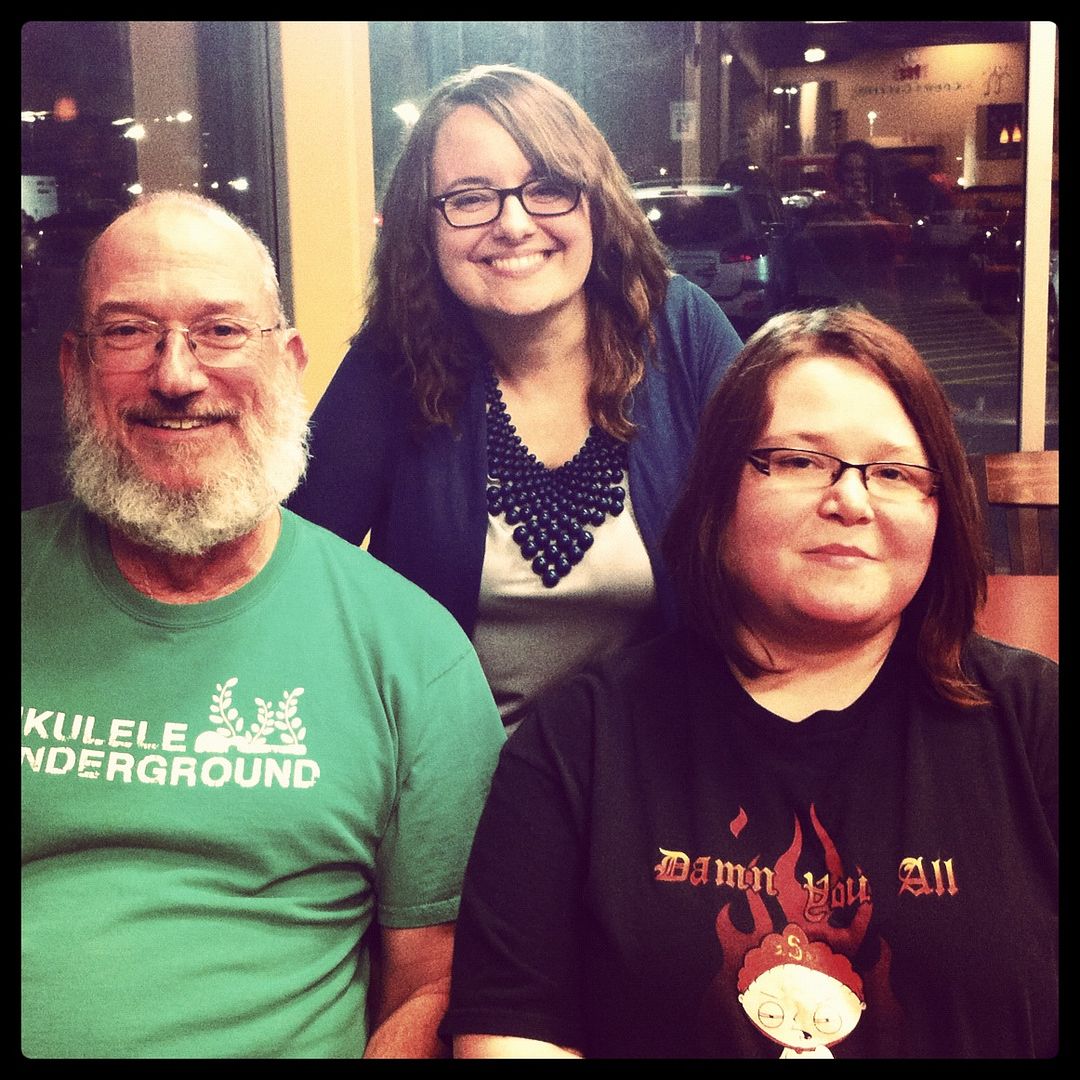 Don is growing his beard out to be Santa. Tammy doesn't believe in smiles.
After which, we wended our way towards NJ but had to stop for the night. It was way too windy for me to drive in the dark in unfamiliar territory. Night driving makes me anxious anyway! I BS'd with the hotel dude for a bit and he knocked thirty bucks off our rate AND upgraded our room to a jacuzzi tub!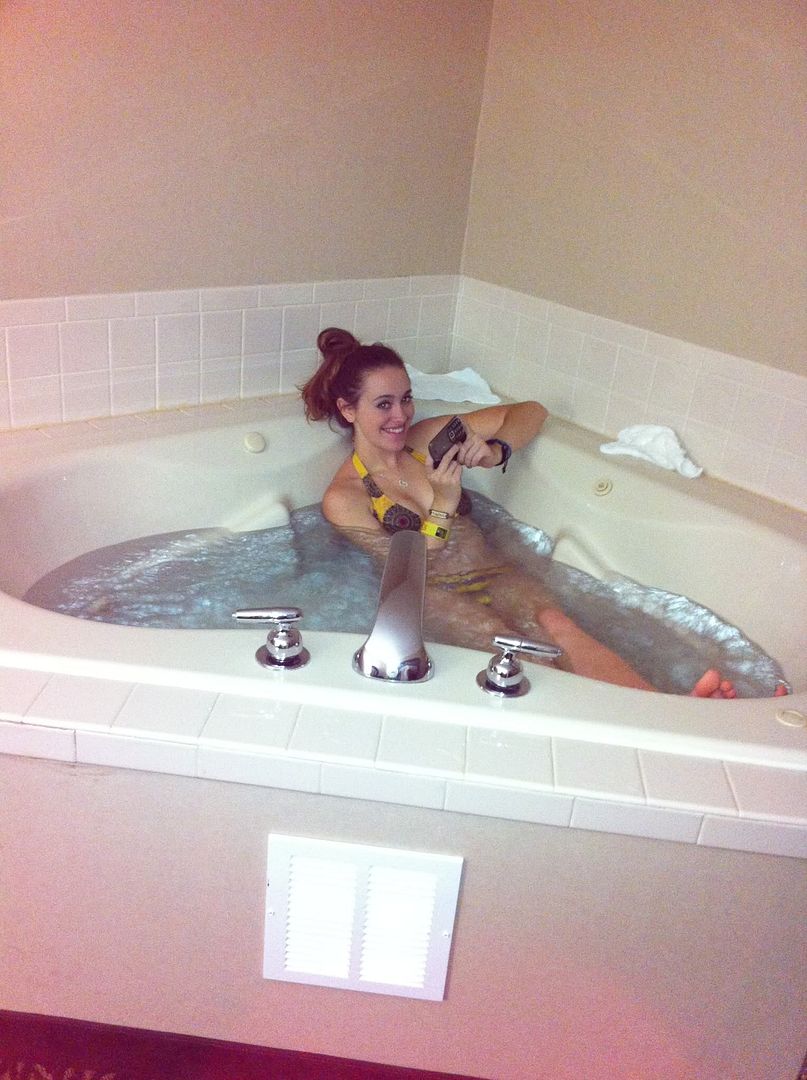 If she drops it, I'm NOT buying a new one.
Saturday we drove the rest of the way to NJ and had dinner and went shopping with my stepkid. For the couple of hours the girls got to see each other, the drive was just not worth it. Next time I will throw kiddo on a plane and stay home.
Not sure why my stepkid is orange.

Sunday was a ridiculously long drive home through beautiful PA scenery. Heart-stopping roads, but such gorgeous views! Kiddo is taking Geology right now so we took a lot of pictures of rocks.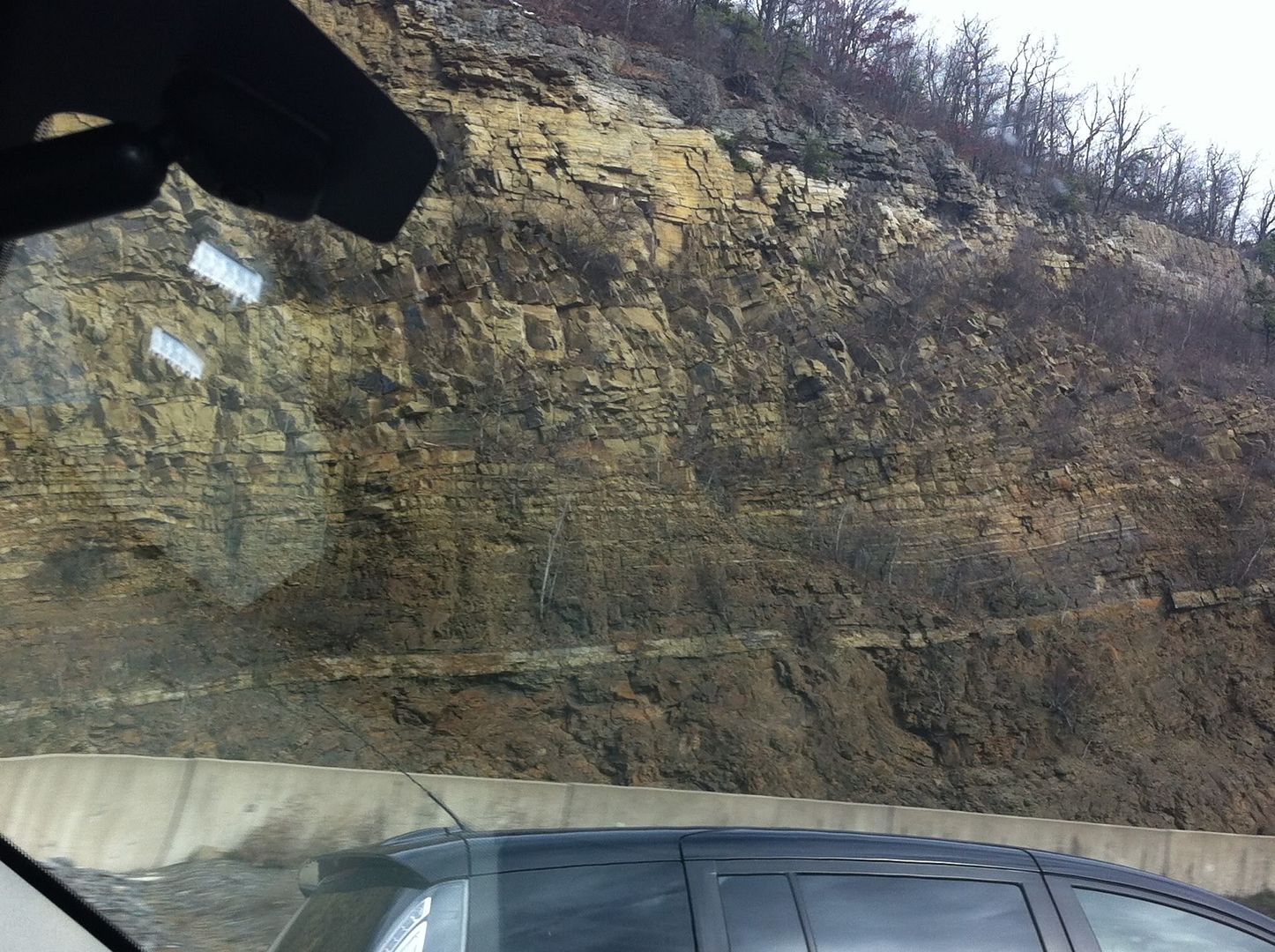 Yup. More rocks.
There was quite a traffic backup on the way home, but we made it. Hope you had a safe and happy holiday.