My friend's grandpa passed away and she is having a get together of all her friends tonight at "our place", a local tavern, to help recover from the funeral today. She enjoys dressing over the top so I decided to go a little wild so she'd have something to smile about.
I will resume the fall color challenge tomorrow. Maybe I'll do two colors in one outfit to catch up?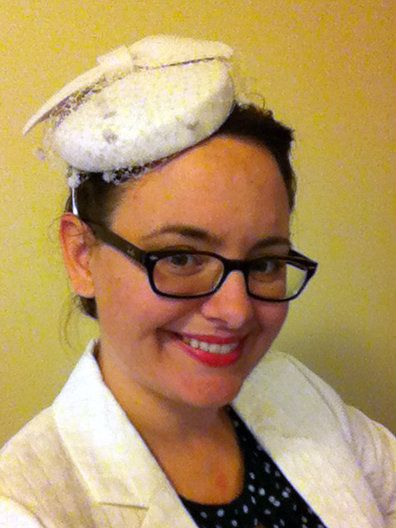 I lightened this up so you can see the back of my hair. I basically did a pincurl on each side up high, then a big one in back. If you know how to do a french twist, you can do this, you just put the "inside" of the twist perpendicular to your head rather than parallel to it.
Later, I took the time to make lots of pincurls and that looked better.
I need to wash the mirror I take pics in. It has a big smudge over my hair above and my mouth below!

The jacket is from Chico's. I'm not sure how I feel about it with the dress, but I couldn't find my off-white cardi, so this will have to do for tonight. It has a cool texture to it that you can see in the top photo. Next time I wear this jacket I plan on pairing it with my navy shirt with the cat silhouettes on it.

That dress is from Lindy Bop. Apparently I'm a UK size 16. It's very stretchy material, and I could totally sleep, fly, etc in it. Great travel dress - it won't wrinkle. It's intended to look slightly 40's. The tights probably fight that, though.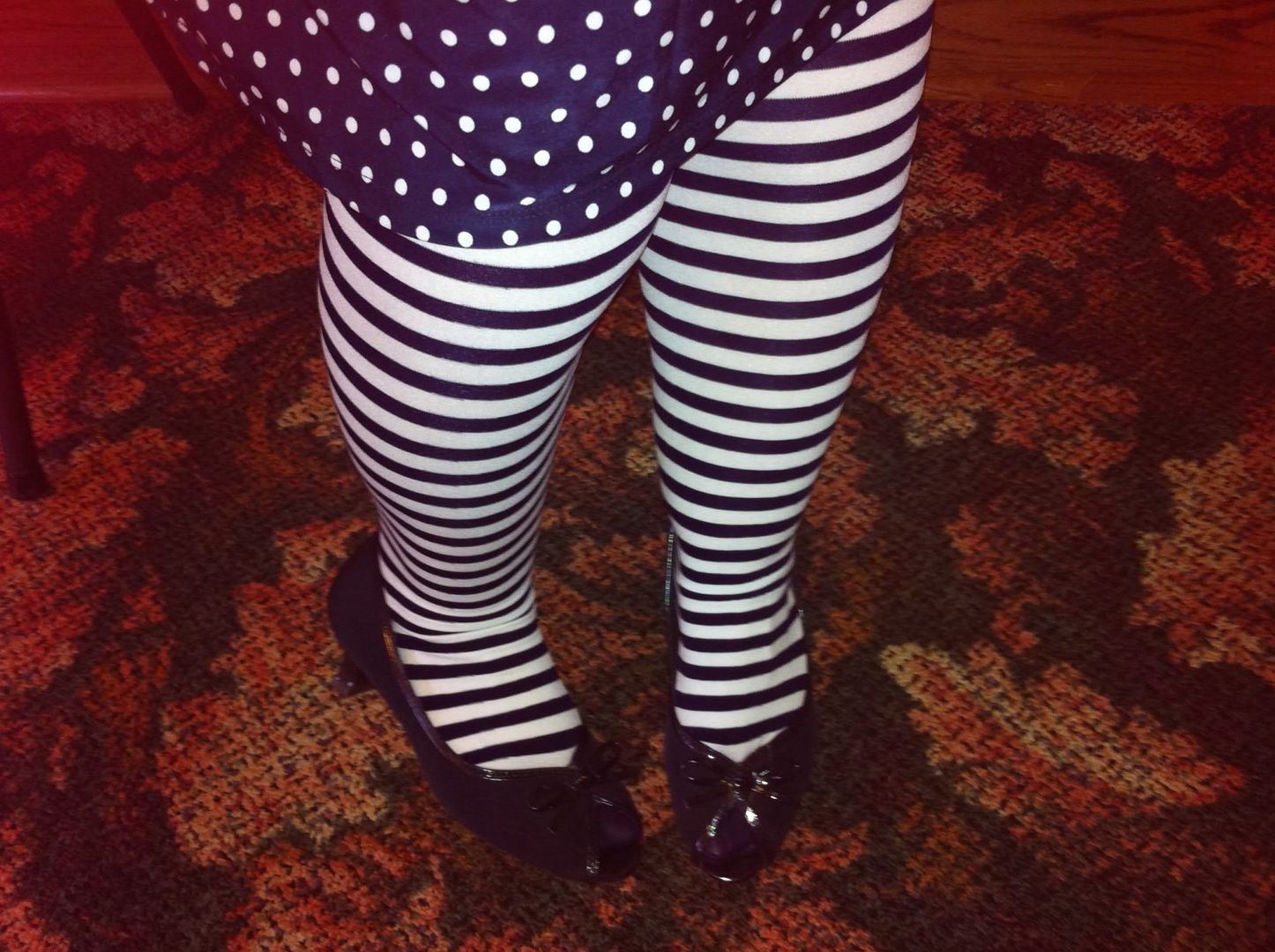 The tights are from We Love Colors. I got these and some nude colored fishnets. My clients are totally digging the hat and the tights.
Thoughts? I'm kind of enjoying the oddball retro effect. I have been looking for a "stage look" for performing, and thought 40's/50's might work, as I love skirts and hats.