Don't tell my husband, it's going to be a surprise when he gets home. I'm down 4.5 pounds, hoping for 15 pounds overall. Don't ask what I'm doing, it's all the obvious stuff. But my pants are sagging a bit, so that's exciting.
Conservative today because of a meeting. I should pull the shirt up a bit when I sit to avoid that pull crease at the bottom button.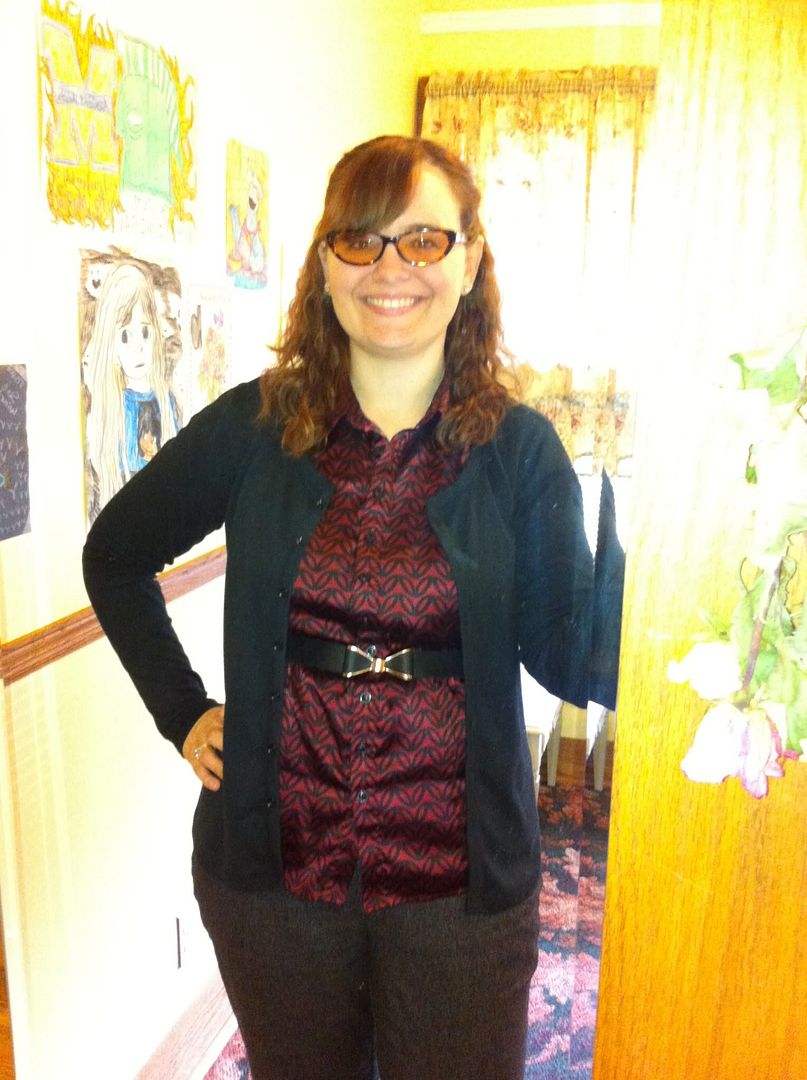 I got this belt at Charlotte Russe or Forever 21, can't remember which. Five bucks! Mi esposo (esposo mio?) hates under the boob belts. He thinks they look maternity. Pfft. Whatevs. I think it's cute. Doesn't the shape of the bow echo the pattern on the blouse?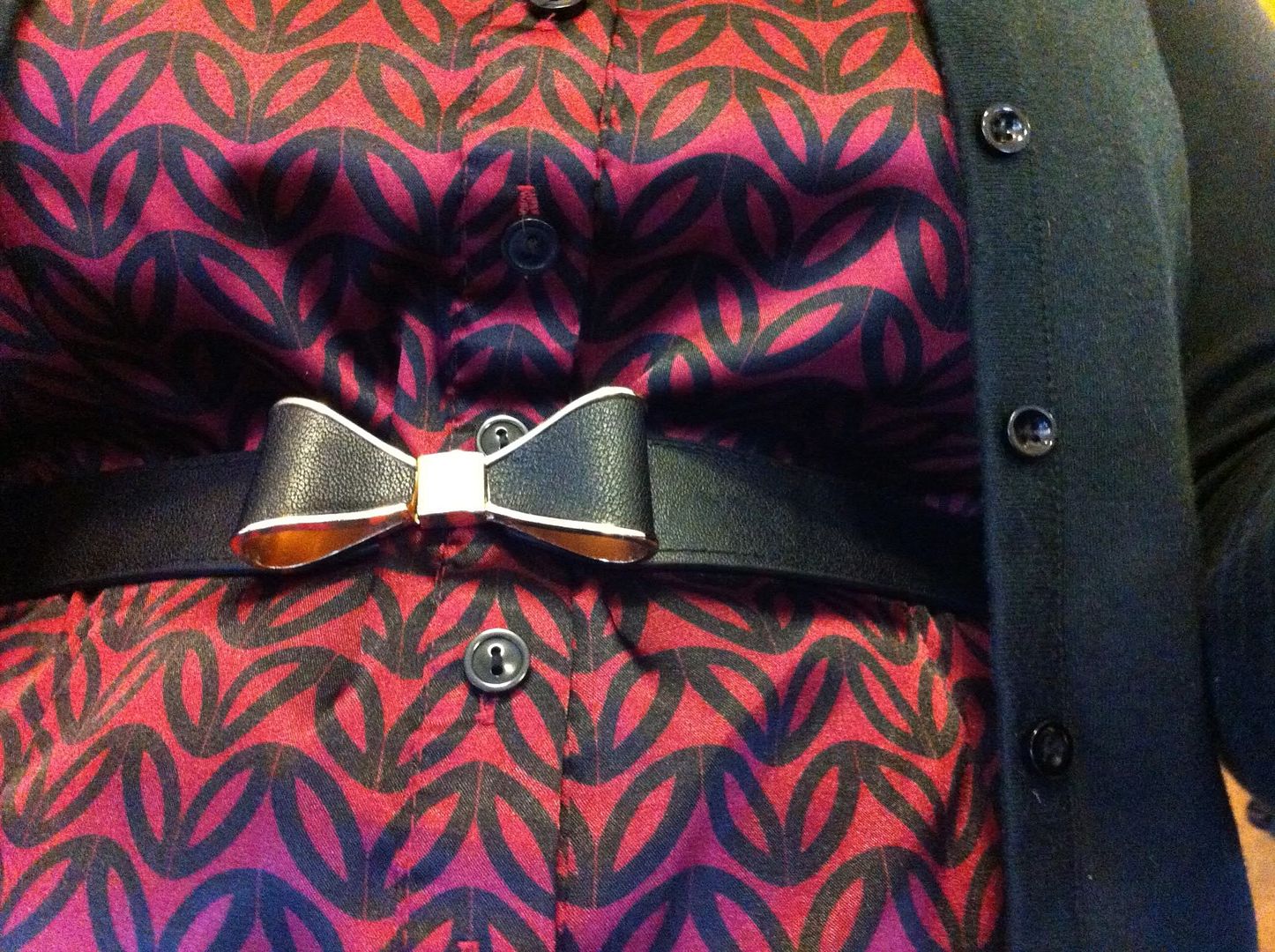 How old are these shoes now? Ridiculous. I only wore them because I can't find any clean socks.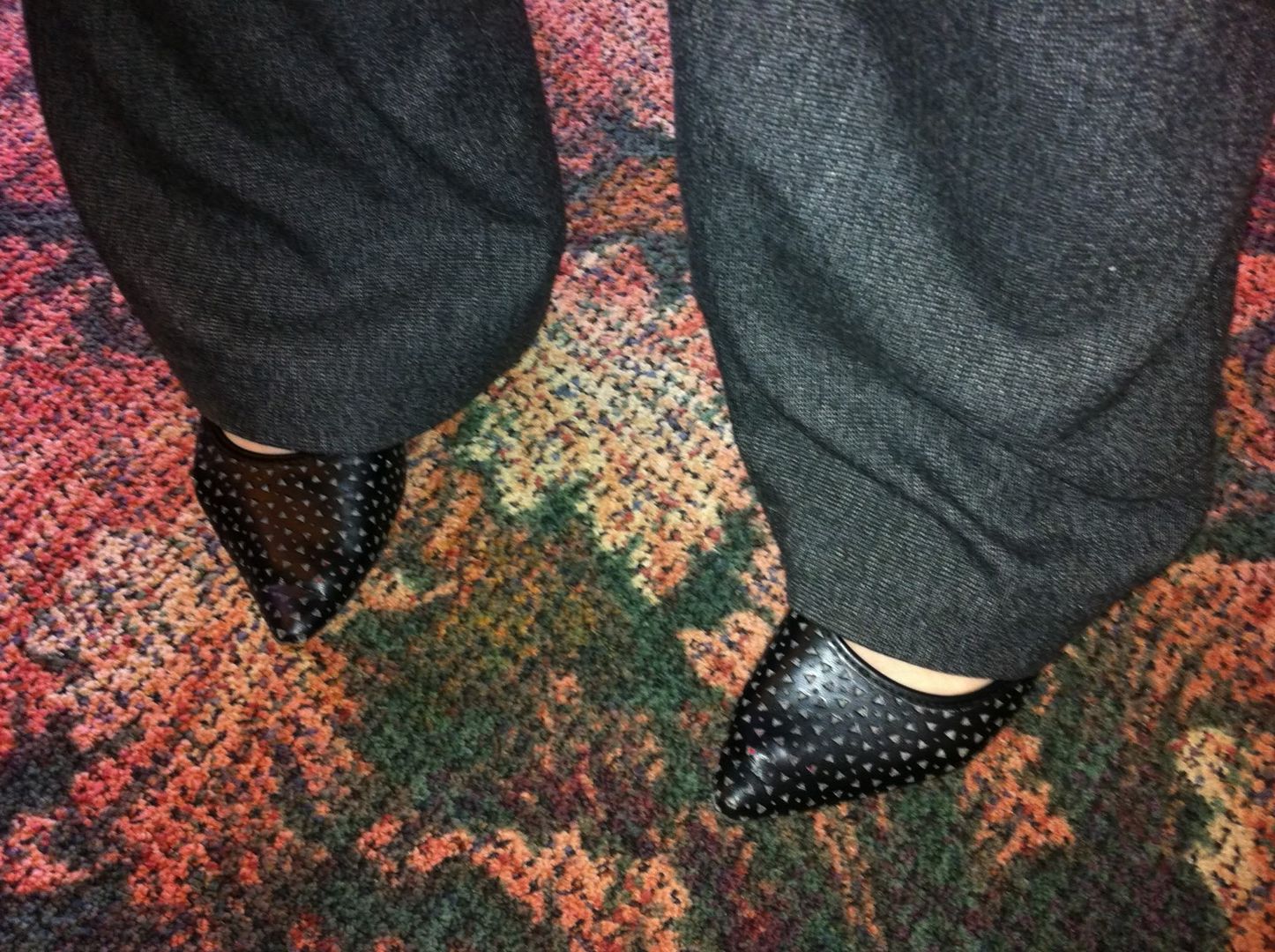 Hm, let's see. Payless shoes, Maurice's pants, Dress Barn blouse, Amazon cardigan, CR/F21 belt, swagger - all me, baby.