Tuesday schedule: Work, home
Routine stuff that got done: laundry, dishes, bedroom clean, bed made, kitchen is pretty damn clean.
Tuesday target: those two bags I didn't get to, and the pile on top of the filing cabinet
Target outcome: those two bags turned out to be three. I petered out partway through the filing cabinet pile. But I did a tote of random stuff too, so it balances out.
Discoveries: a rat's nest of charging cords I'll have to sort out, and like five alarm clocks? Why my daughter saved old alarm clocks, I have no idea.
--------------
Today's lovely happy clean spot: Look how clean my kitchen is!! But this is an example of how even "totally clean" doesn't look good when the room isn't "totally done". We still need to replace the window, trim it, put up the crown molding... The only cleaning type things I would like to do is stop using the windowsill and microwave as shelves.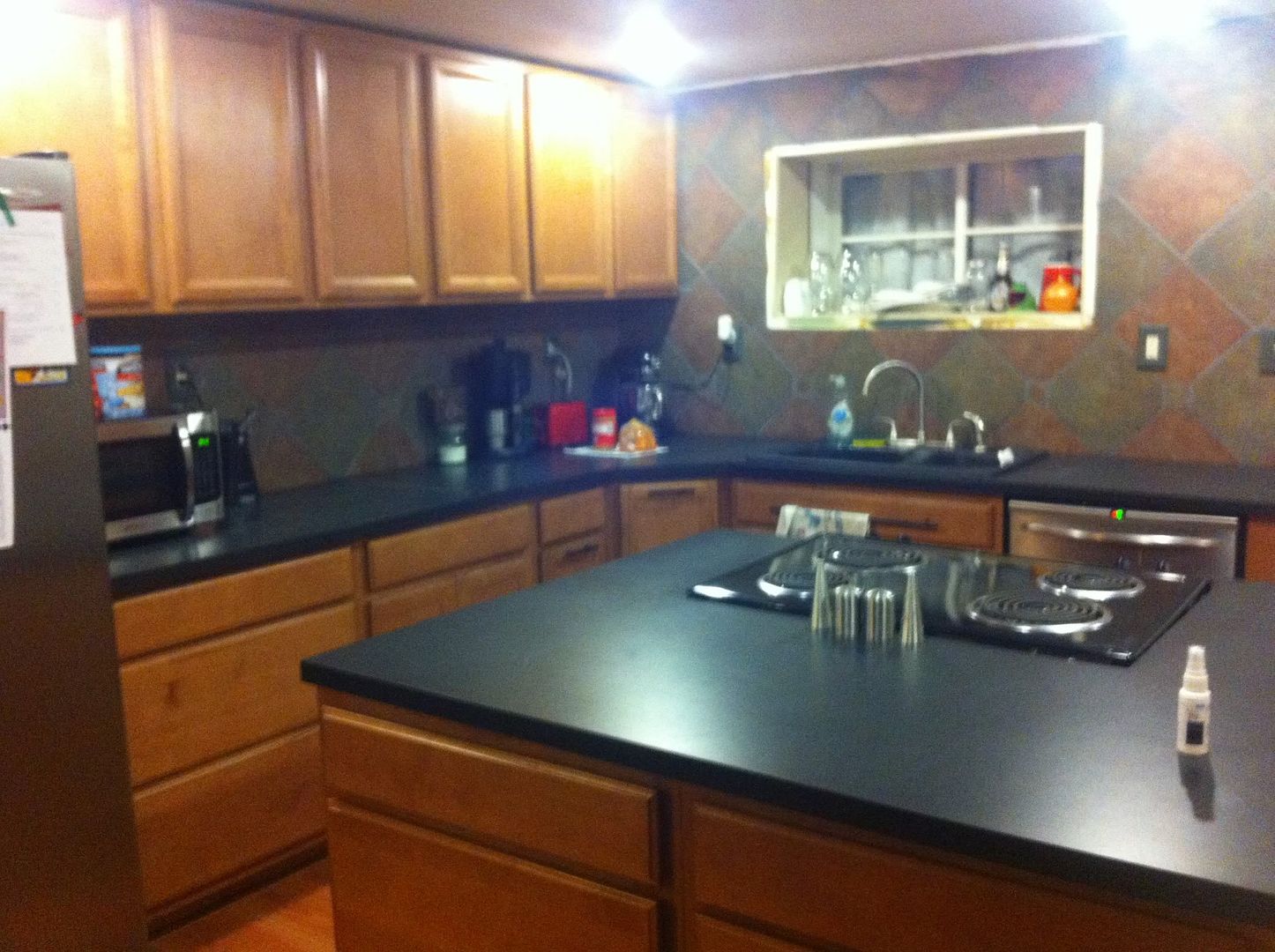 Full disclosure: Off to the right is another counter that is TOTALLY the clutter catcher as you come in the front door. That's on my list for this week.
Wednesday schedule: Work, home briefly to grab dinner, class
Wednesday goal: I think Wednesdays are my day off. If I feel energetic I'll finish out that pile.
Random thoughts: Each room seems to have an area that is great and an area that is the Bermuda Triangle.
Disclaimer: When I talk about "target areas", that may mean a really good cleaning, or it may mean a declutter. Right now a lot of those items are surface areas that are clutter catchers. My first pass through I just try to get rid of whatever is obviously unnecessary (old bills, etc). Then the reduced pile may require a second and third pass to make the harder decisions and find homes for things.