Believe it or not, this felt a little cleavage-y as I moved around today. Next time, a higher layer under the jacket, I think! Expect a lot of skirts... I'm a few pounds too heavy for most of my pants right now. :P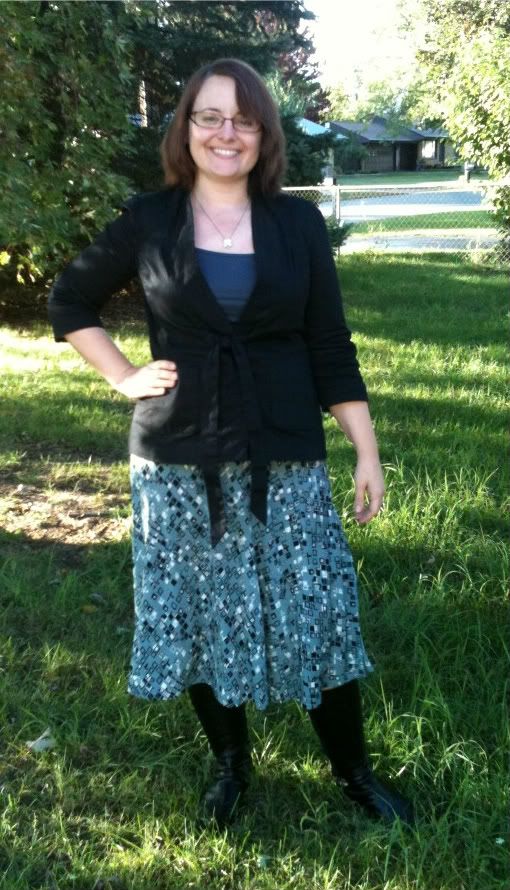 Kmart blazer, previously worn
here.
Thrifted skirt, previously worn
here.
Random tank.
Shamrock necklace and boots from Payless. The boots gotta go. Way too tight on my chubby calves.
I would totally tell you what I got in the mail today, but it's a gift for Kiddo for Christmas. I suck at keeping secrets so I usually buy gifts very late in the game. In fact, I only have 2 so far. Are you Christmas shopping yet?