I really like this Dress Barn jacket. I like the oddly short sleeves, and the stance of the buttons. (I learned the word "stance" on "What Not to Wear".) I like that it closes high enough that I can wear it without worrying about what's underneath.
The cuffed pants are Rue 21, and I'm wearing some patent 3 inch Mary Janes.
I decided to add a little bling, just for fun. The sequin top is from Kmart. I waited for it to go on clearance *forever*, and then snapped up the last one! The top doesn't show much - this next pic is with the jacket unbuttoned just so you can see. But just knowing I'm all sparkly underneath makes the day better. And on this kind of a day, I needed it!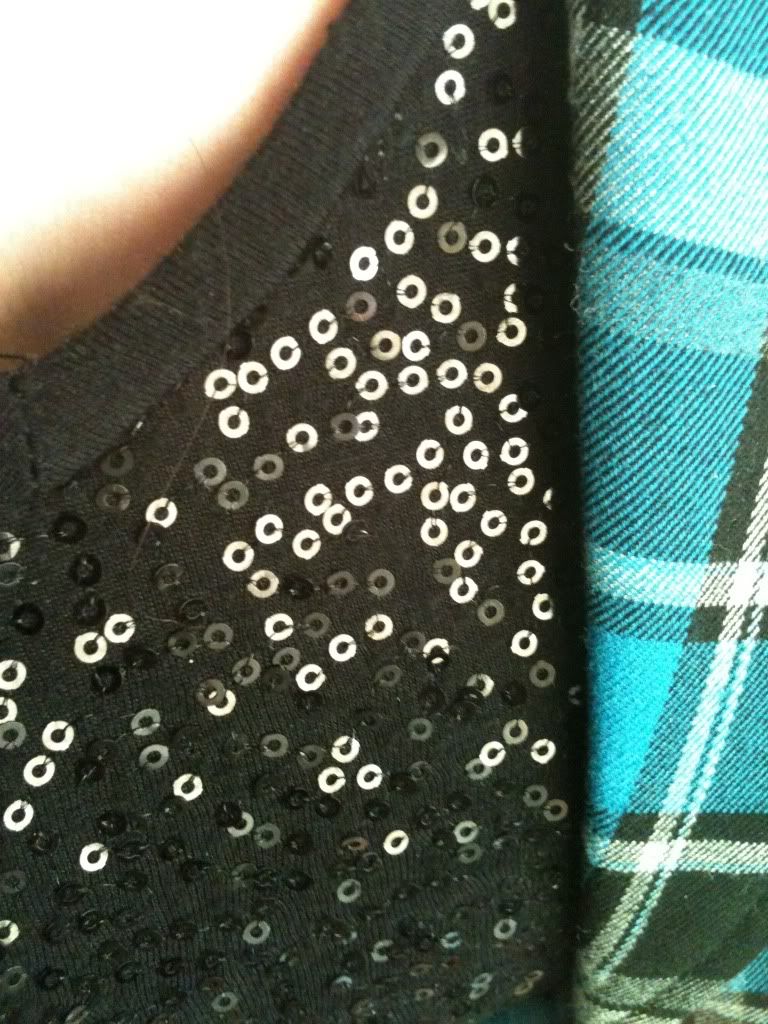 The sequin in belt came from Kohl's, I think.
Not too bad for only having 3 hours of sleep, I think!