Two for one today. Me, and Kiddo.
I am wearing a Dress Barn hoodie sweater and belt, generic tee, Talbot's pants, Payless shoes.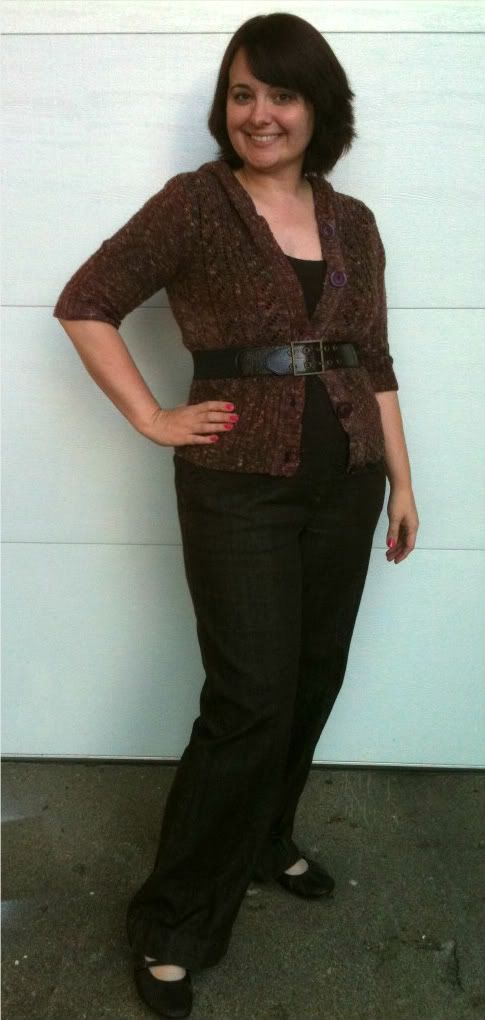 I just the pants in the mail (ebay) and they are actually really big around the waist. I think I need a 12 instead of a 14 but I love the color, so I made it work for today. How?
Hidden belt #2.
I'll either get them tailored or give them to one of my sisters. Hopefully they'll fit someone!
Kiddo is wearing my thrifted top and purse, a generic tank, Paris Blues jeans, and my Payless boots.