The meeting went off, the interview didn't. I'm okay with my current job, but I need to create better boundaries in order to be there long term.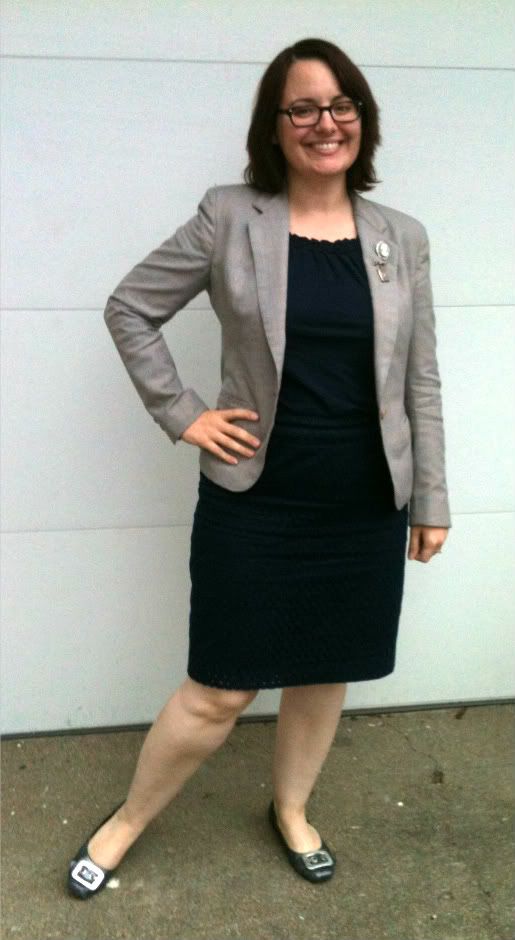 Still hate my legs, love my TJ Maxx shoes, Talbot's shirt and thrifted jacket. I'm pretty okay with this outfit. However, if the components were black, I'd be much happier wearing boots!! Would you wear black/brown/gray/other boots?? Or tights of some sort?
The cameo pin's origin is unknown, but the antique sweetheart pin was from ebay.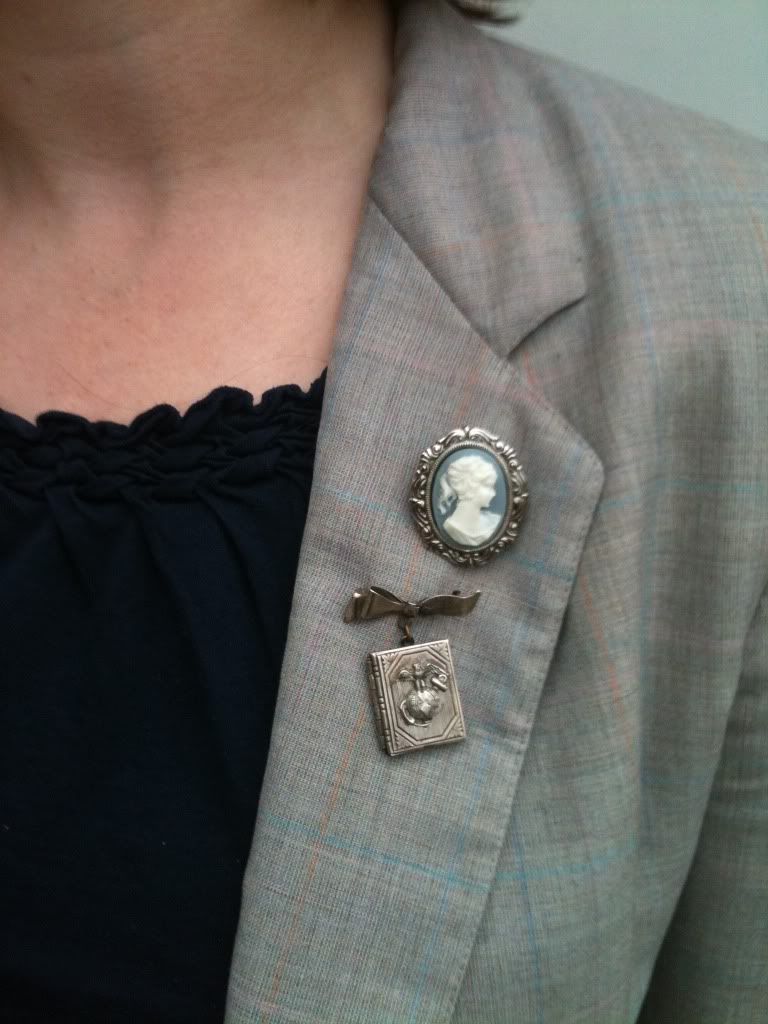 You've seen this Talbot's eyelet skirt a zillion times but I still love it.