Today I am going to the Rocky Horror Picture Show (play, not movie). at the Barn Theatre. I am going as Eddie, the character played by Meatloaf in the movie. The costume consists of cowboy boots, jeans, a black tee, plus some other stuff. So I decide that in a time pinch, it would be best to start with those items in my look for today. My new jeans are in the laundry, so these Calvins are toooo tight!
The only cowboy boots I own are brown, so I was looking for something to tie the brown boots and black tee together. This jacket leapt off the hanger and volunteered, thank goodness. Not bad, huh?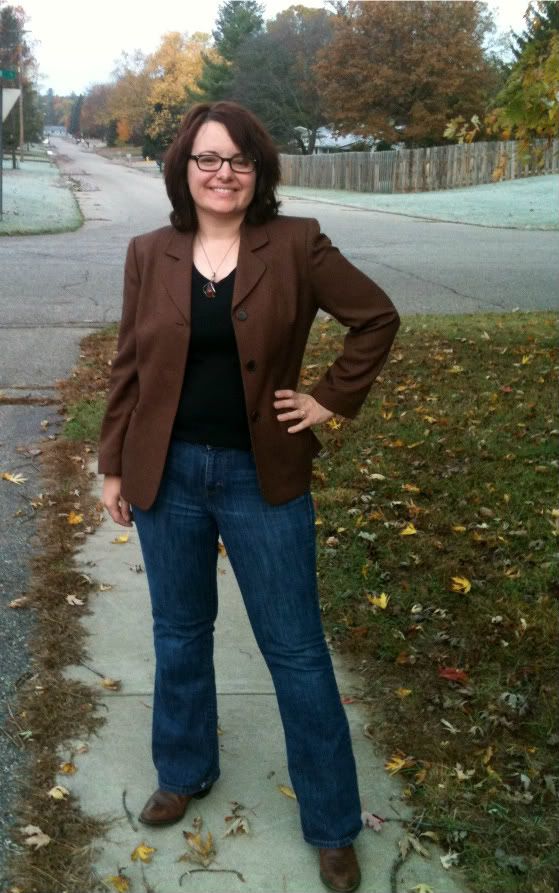 Isn't autumn in Michigan beautiful? Everything was covered in frost this morning.
I love this amber pendant. I can never decide whether to polish the silver or leave it tarnished. Today, tarnished. I like it.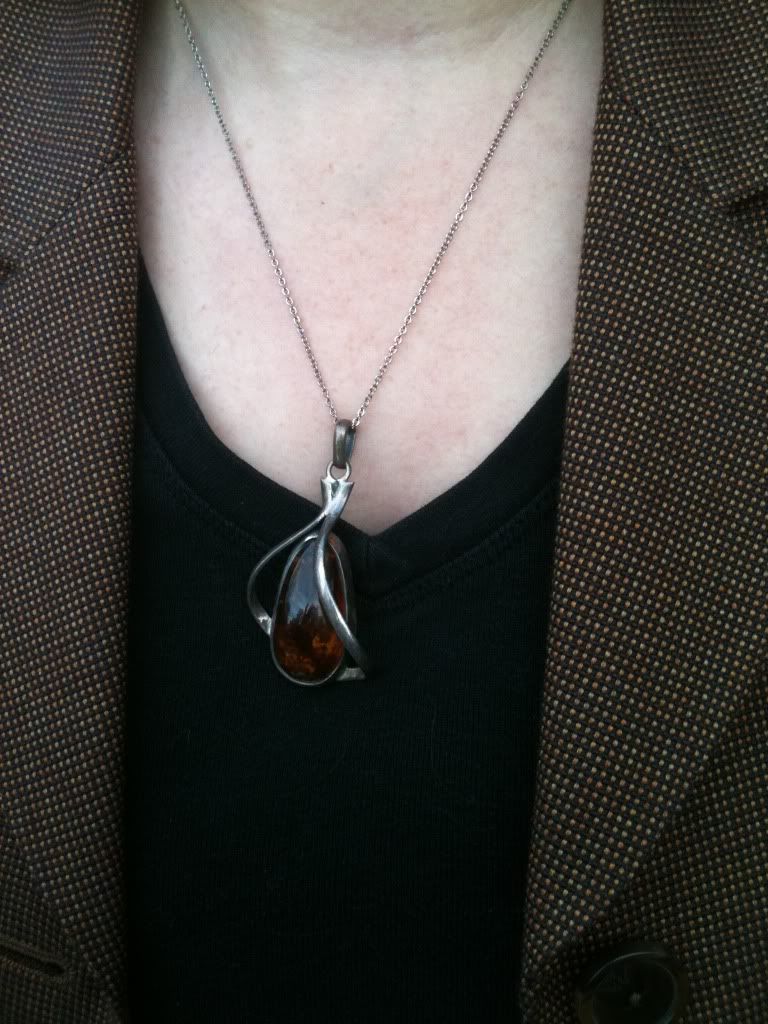 This jacket was part of a thrifted suit you've seen before. I love the fit. Oh, and I put on my lip gloss when I get in my vehicle. Sorry for the "death warmed over" face. It was earrrrrllllyyyyyyy....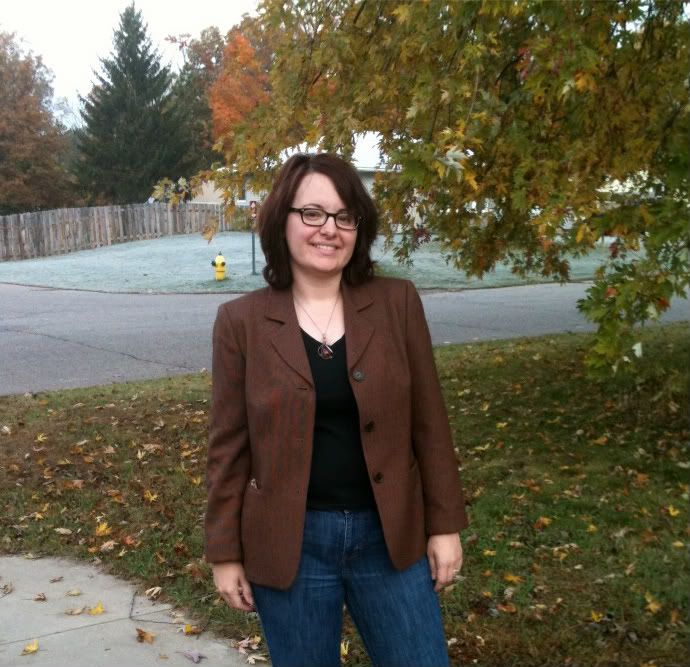 I will add costume pics later, or at least Monday. Also of Kiddo, who is going as Magenta.