Recycling yesterday's scarf from Maurice's, along with last week's skirt from Maurice's. Add a couple years old batwing sweater from Limited and some Kmart shoes from last year, I think, and you have a symphony of ... more pink. Maybe I'll just wear pink all week.
Doesn't this knot...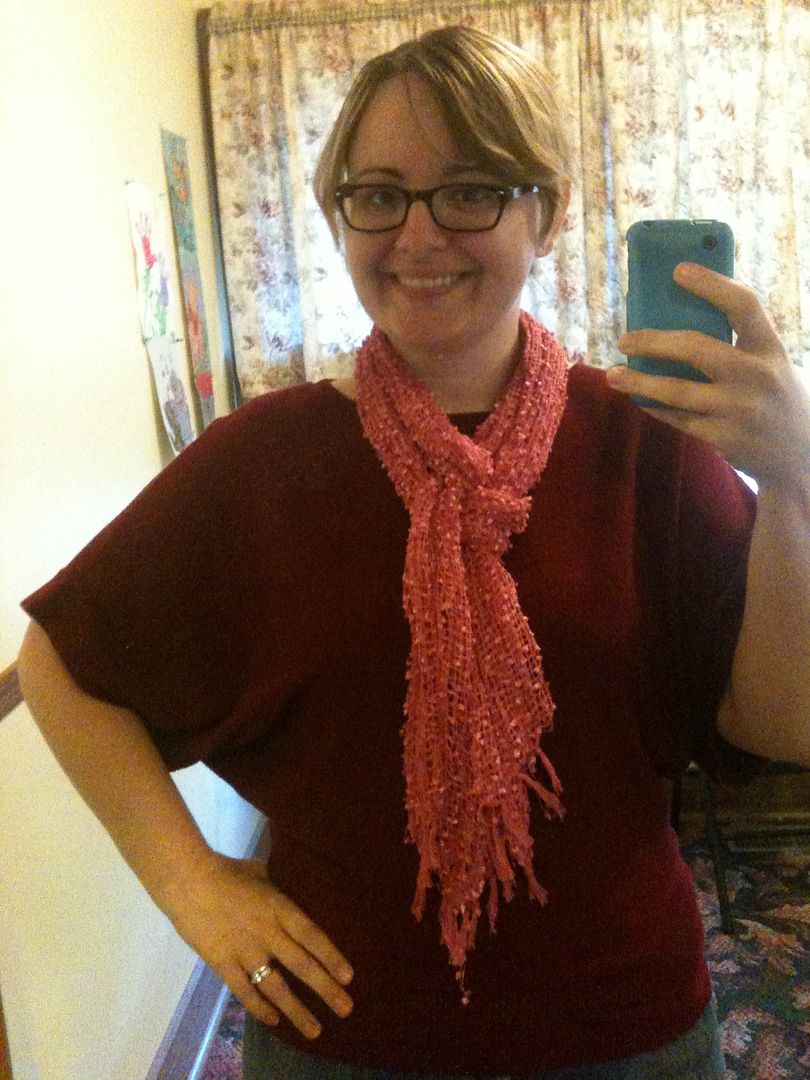 Look way better than this knot? It stays put better too.