Maybe it's the new hair. I think darker makes my hair look thicker. But overall I am just in a better mood than I was in September. The worst part of spouse being gone is over, and a stressful situation at work is easing up for a while. If I could just hire a few more good people I'd be in dandy shape.
This is a continuation of both my Target rave and my bad mirror/phonecam pics. Although this may be the worst mirror/phonecam pic yet. If you click to embiggen it may help?

Wow. That's pathetic. But my overhead lighting is dim and artificial, and the natural light is all backlighting. Can't win.
Anyhoo, this dress is that "high low" style - the mullet dress. I think after a little while I will wind up trimming this dress down to tunic length and wearing it with pants because I struggle with having visible knees, both in terms of "they're ugly and chubby" and in terms of "is this really professional looking?". Right now I'm wearing denim colored jeggings because I couldn't find any black leggings this morning. It works well enough, but I won't repeat it.
My trusty pleather bow belt makes an appearance... and you can see the peacock blue and teal green.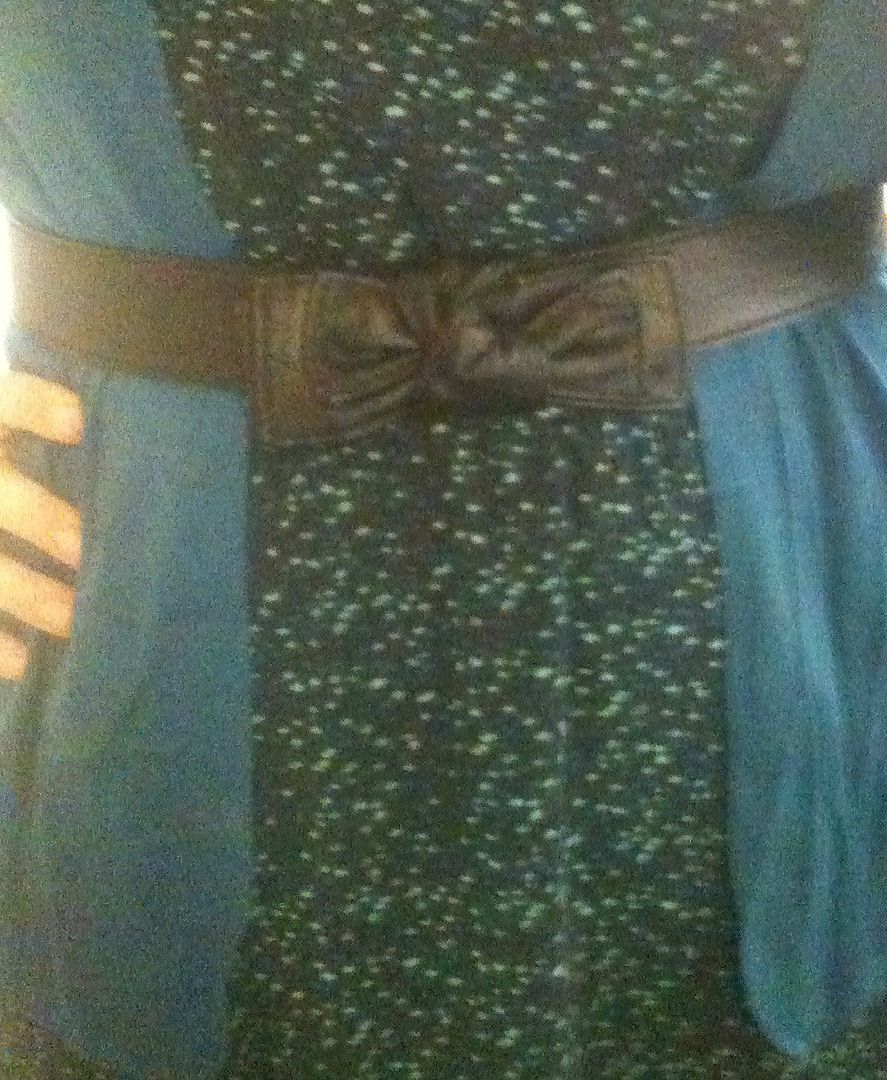 As do my new Bare Traps boots from DSW. I got these in black and brown. When you have cankles and legs like mine, if it fits you buy it in every color available. Bare Traps can usually be trusted to come out with one or two per year that fit me well.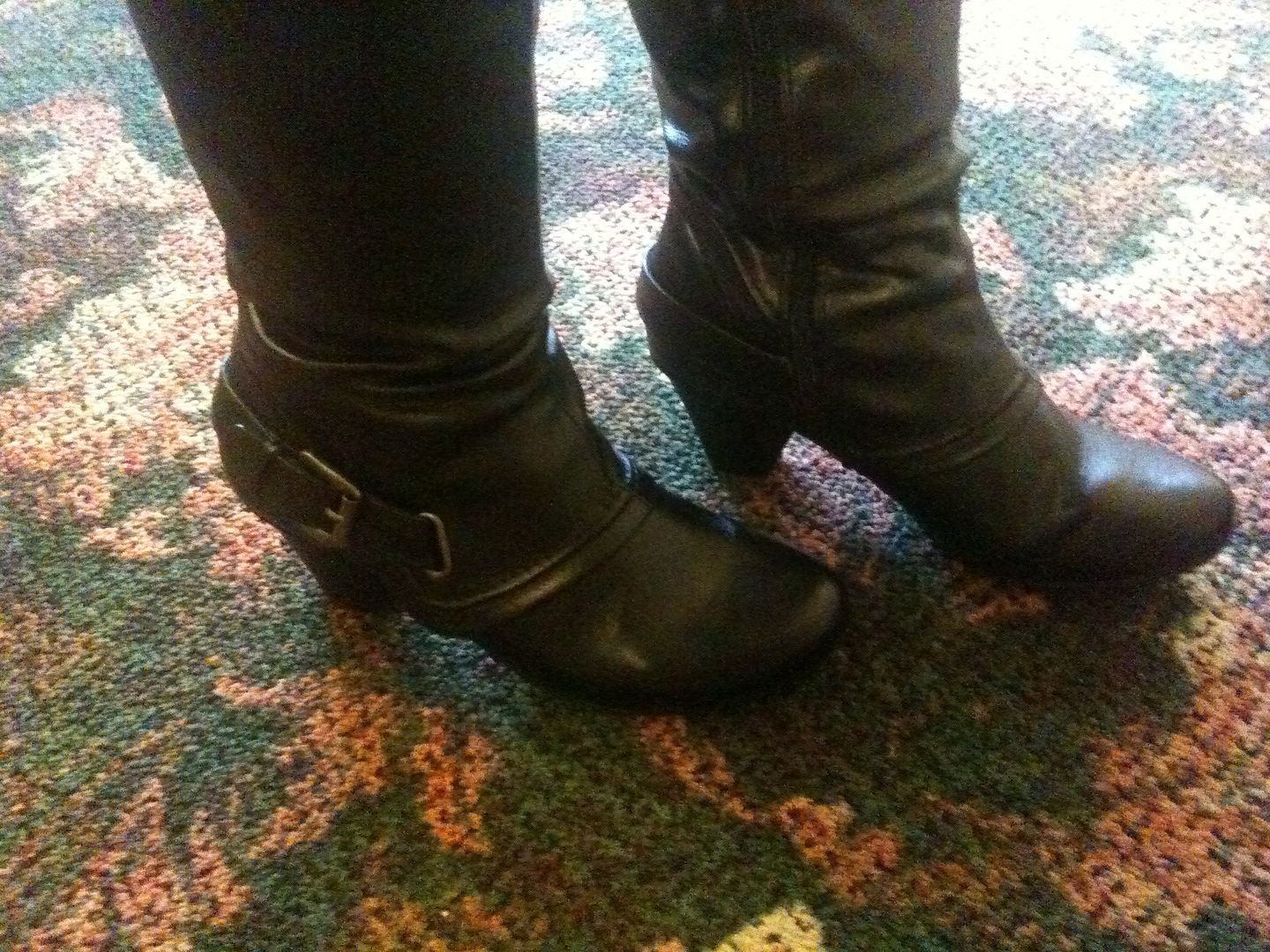 I think I need a tanktop under this. When I am typing I can see my tattoo, so that's not a good sign. It would be nice, just once, to buy something that didn't need a layer underneath.
Anyway, the best part is that if you look at my last outfit, it is mix and match. I can wear the blazer with the dress. Or the cardigan with the striped shell. I also have a v neck tee in the peacock, and one in the teal. So there's just gobs of options. Plus I have some Miz Mooz shoes on the way that should coordinate with the bunch. When I go to Tampa in November I am going to pack this as a wardrobe capsule and feel spiffy.