I'm such a sheep.
I just bought pair #2 of Fluevogs. Which I never would have learned of if it weren't for Audi and Sheila.
These are a bit big. They may wind up going to my sister. For now I have them tightened, wear them with socks, and insoles.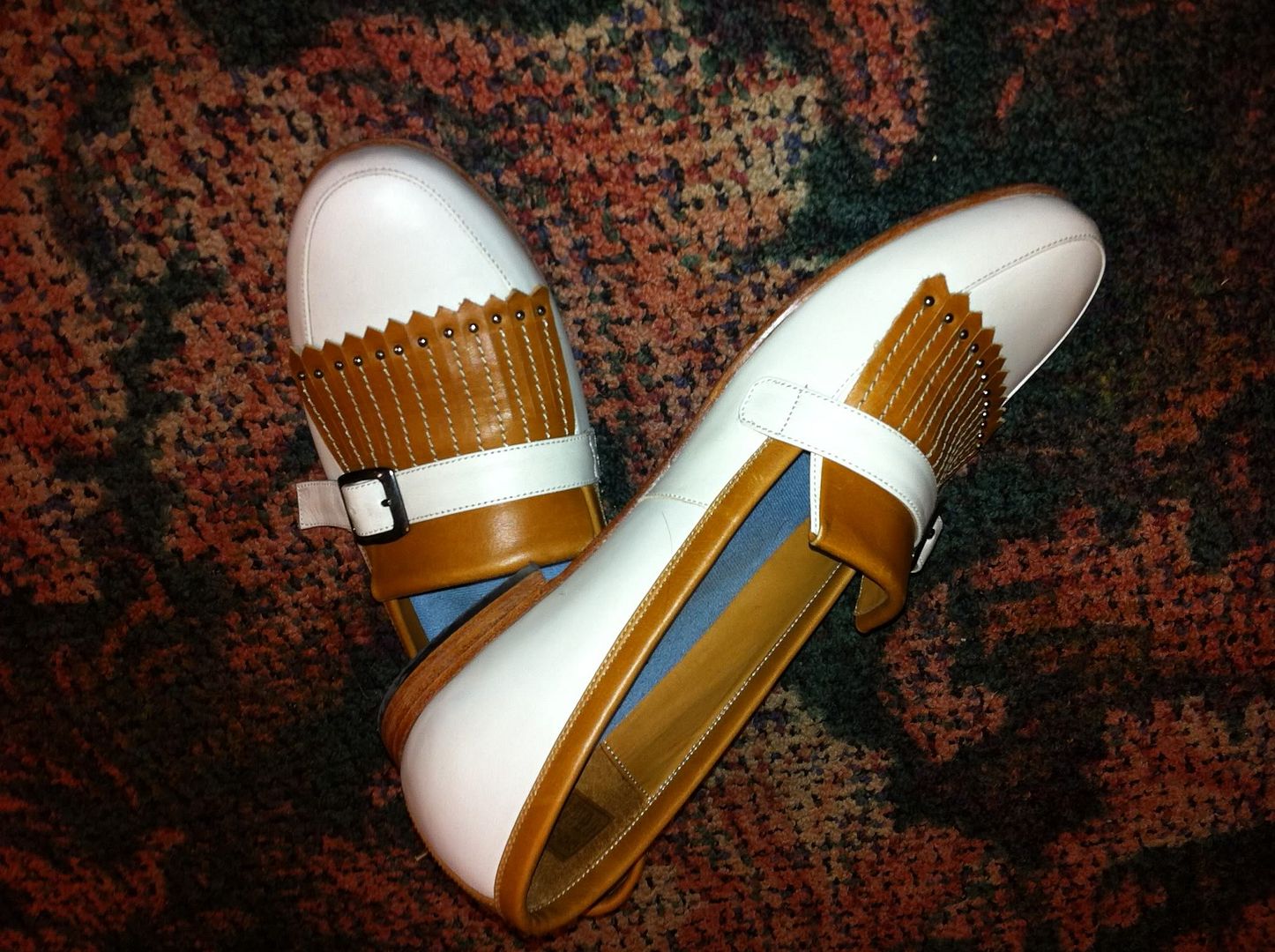 I love them.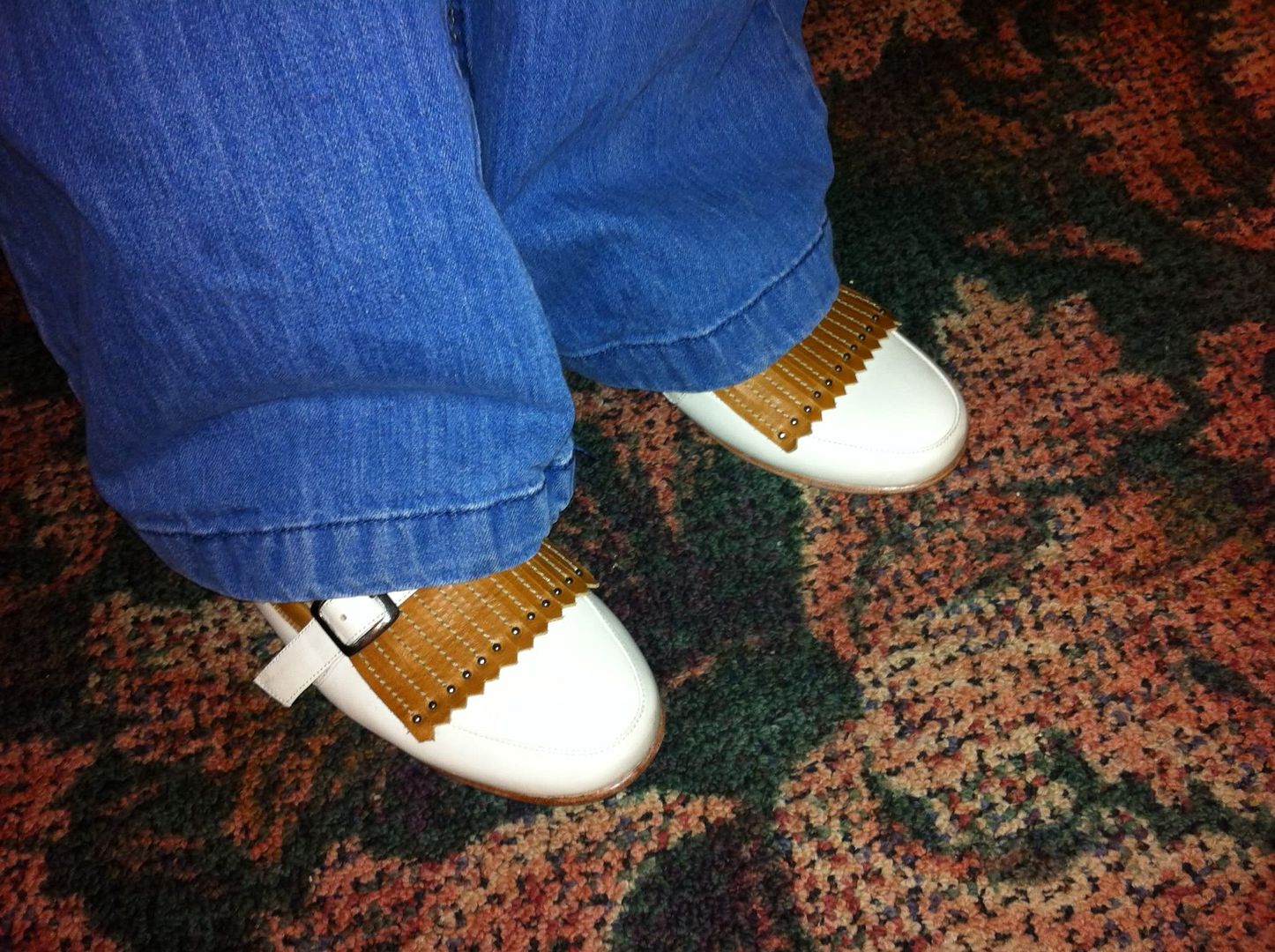 Maybe I won't give them up.