An outfit post? Holy moly. It's been a long time.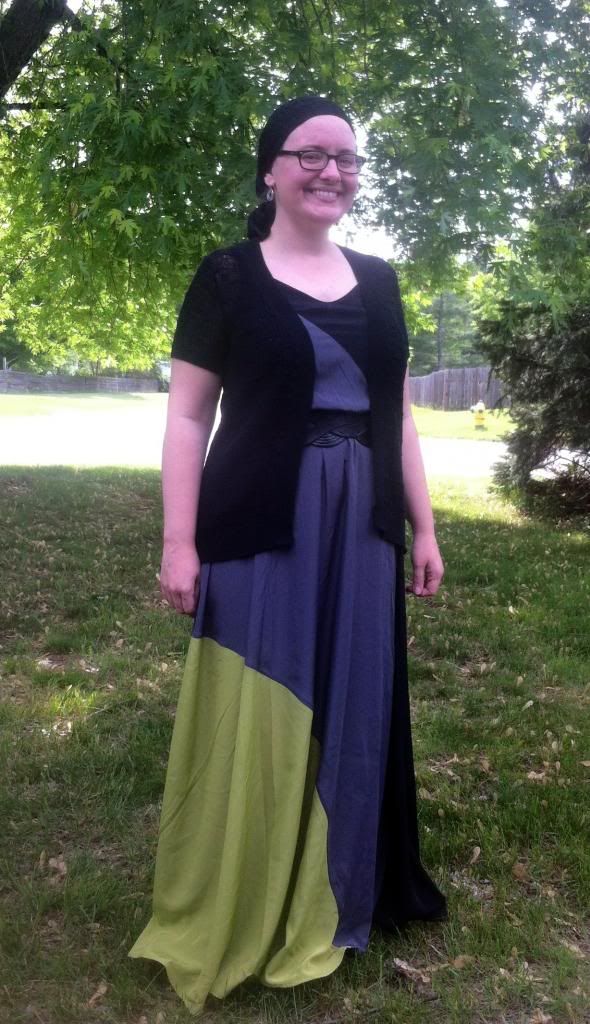 Dress
and cardi from Target, old belt and old head scarf.
No, I'm not "going for the cancer patient look" as my brother asked. My hair was wet, I had just gotten out of the shower. The dress is super light and I look forward to wearing it on very hot days. :D Definitely have to work out some accessories though... this was just bumming around the house.